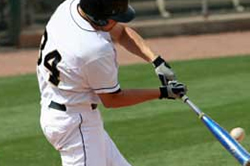 Seats under $5 or superior tickets like box seats behind the dugout can be found at prices better than other resale sites including many prices cheaStuper than bhub for Washington Nationals games in DC.
Washington, DC (PRWEB) May 13, 2014
Washington Nationals tickets, scores and MLB news are featured on a new independent site to keep fans up on developments with their favorite team plus special tools to discover the cheapest Nationals game tickets. Results of the new system provide Washington fans with almost 30 games currently offering tickets for $5 or less. Some games start at as little as a single dollar per ticket. Even superior tickets like box seats behind the dugout can be found at prices better than other resale sites including many prices cheaper than Stubhub.
The recently introduced Washington Nationals website provides fans with the ability to buy Nationals tickets sold out at the box office. The ticket inventory includes every game and all areas from cheap seats through premium tickets. But Washington.CheapTicketsBaseball.com sets itself apart from other such sites in a few ways. Of primary importance to many MLB fans, very often, Washington.CheapTicketsBaseball.com, in association with Tickets-Cheapest.com, offers prices lower than StubHub. In instances where the same exact seats are offered by both sites, the new Nationals Game Tickets site should win the best price contest almost every time. The site operates by bringing together a very large number of ticket sellers and then using advanced software to aid fans in discovering cheap Nationals tickets. The page operates independently of any particular ticket seller, the Washington Nationals, MLB or Nationals Park, with its loyalty to fans buying tickets. DC area armed forces personnel can find Nationals seats with a military tickets discount as low as $4 including all fees and delivery.
Custom sorting and the ability to discover the cheapest Washington Nationals tickets provides the next way in which Washington.CheapTicketsBaseball.com stands above other resale sites online. Imagine a goal of attending a baseball game at Nationals Park, and sitting in pretty good seats, but not being especially concerned about the opponent. The new Nationals game tickets site will display all the home baseball games at Nationals Park in DC. Fans can than re-sort the games in order of the cheapest recent seat.
Tickets-Cheapest.com can provide tickets for all the other major Washington DC events besides the Nationals. Stadium concerts include One Direction, Jason Aldean and Billy Joel at Nationals Park. Look for Verizon Center concerts by Lady Gaga, Katy Perry, Fleetwood Mac, Bruno Mars, Enrique Iglesias with Pitbull and Acrcade Fire. Sports fans may also find Washington Wizards playoff tickets too. Those in Washington City who prefer theater should look at Financial Firebird's BroadwayTouringShows.com site for all Broadway musicals and plays on the road like the Lion King DC touring show, Evita and other Kennedy Center events. Outdoor concerts this summer at Jiffy Lube Live in nearby Bristow Virginia include Luke Bryan, Zac Brown Band, Bruno Mars, Kiss with Def Leppard, Dave Mathhews Band, James Taylor, Motley Crue with Alice Cooper and Jimmy Buffett.
Buy seats now and pay less at Washington.CheapTicketsBaseball.com from TicketsCheapest.com where price surveys prove fans will find seats cost less than other resale sites including ticket prices that beat Stubhub. Find the right Washington Nationals tickets online or by phone at 855 805 5266 for professional personal assistance.
About Financial Firebird, Cheap Tickets Baseball and Tickets Cheapest
The site with special software to find cheap concert tickets online and its sister sites, including the site to purchase a Washington City Broadway theater ticket or tickets for Broadway tour shows, are affiliated with the Financial Firebird Corporation Travel Group. Financial Firebird Corporation, established in 2000 and a proud BBB member, provides unbiased consumer information. These sites for consumers to buy tickets online operate in the resale market. The resale ticket market allows consumers access to popular events once the box office has sold out or to buy premium seats when the venue no longer offers any inventory. Within the group of these secondary market ticket services the Financial Firebird owned ticket sites offer lower prices than competitors. Find the sites at Washington.CheapTicketsBaseball.com and Tickets-Cheapest.com. Not affiliated with Washington Nationals the MLB or Nationals Park.