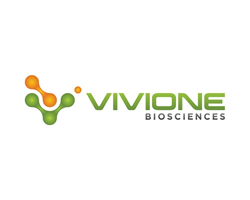 Little Rock, Arkansas (PRWEB) May 06, 2014
Vivione Biosciences Inc. ("Vivione") (TSX:VBI) is pleased to announce today that it has entered into an agreement with Daniel J. Edelman Inc. ("Edelman"), the world's largest public relations firm, for Edelman to provide strategic communications development and support to Vivione.
Edelman is comprised of 67 offices globally with more than 4,800 employees, and currently services over 1,025 clients in the U.S. ranging from large corporations to small start-up companies. Vivione will leverage Edelman's comprehensive approach to communications, integrating traditional communications with digital and thought leadership strategies, to maximize the company's exposure during a time of key growth for its product, especially in new industry sectors such as the Oil and Gas and Clinical markets. Edelman will be developing a comprehensive communications and advertising plan that conveys Vivione's vision and goals to new audiences both domestically and internationally, while also helping build Vivione's global reputation with innovators and thought leaders in the bioscience industry.
"We are excited to work with a world-renowned public relations firm like Edelman," said Vivione's Chief Executive Officer, Kevin Kuykendall. "Edelman's global network of specialized public relations professionals will help us develop key messaging and advertising initiatives, including trade shows, interviews, and other marketing approaches as we continue to commercialize RAPID-B into new markets. The timing of this step is significant for us now that we are beginning to obtain key certifications and launching innovative new products. Edelman's ability to enhance our media coverage and brand awareness will strengthen our product awareness and accelerate our entry into the Oil and Gas and Clinical markets. We are confident Edelman will help us to get our message out to potential customers and industry thought leaders."
"We are looking forward to working closely with Vivione to introduce the company and the RAPID-B to key opinion leaders and decision makers throughout the world. We are excited to be working with a company whose technology has this kind of opportunity to revolutionize bacteria detection across multiple industries, including the potential to save lives," said David Chamberlin, Executive Vice President and General Manager of Edelman in Dallas.
About Vivione
Vivione is a TSX Venture Exchange listed biosciences company focused on the commercialization of its proprietary RAPID-B system; an integrated system of hardware, software and chemical reagents that quickly and accurately identify, quantify and qualify bacteria and other pathogens in food safety, bio-therapeutics, clinical, industrial and oil & gas environments. For more information, visit http://www.VivioneBiosciences.com.
About Edelman
Edelman is the world's largest public relations firm, with 67 offices and more than 4,800 employees worldwide, as well as affiliates in more than 30 cities. Edelman was named Advertising Age's top-ranked PR firm of the decade in 2009 and one of its "A-List Agencies" in both 2010 and 2011; Adweek's "2011 PR Agency of the Year;" PRWeek's "2011 Large PR Agency of the Year;" and The Holmes Report's "2013 Global Agency of the Year" and its 2012 "Digital Agency of the Year." Edelman was named one of the "Best Places to Work" by Advertising Age in 2010 and 2012 and among Glassdoor's top ten "Best Places to Work" in 2011 and 2012. Edelman owns specialty firms Edelman Berland (research), Blue (advertising), BioScience Communications (medical communications), and agencies Edelman Significa (Brazil), and Pegasus (China). Visit http://www.edelman.com for more information. Edelman is an equal opportunity employer of all protected classes, including veterans and individuals with disabilities.
Cautionary Statements
This news release contains "forward-looking statements" within the meaning of applicable securities laws. Although Vivione believes that the expectations reflected in its forward-looking statements are reasonable, such statements have been based on factors and assumptions concerning future events that may prove to be inaccurate. These factors and assumptions are based upon currently available information to Vivione. Such statements are subject to known and unknown risks, uncertainties and other factors that could influence actual results or events and cause actual results or events to differ materially from those stated, anticipated or implied in the forward-looking statements. Readers are cautioned to not place undue reliance on forward-looking statements. The statements in this press release are made as of the date of this release and, except as required by applicable law, Vivione does not undertake any obligation to publicly update or to revise any of the included forward-looking statements, whether as a result of new information, future events or otherwise. Vivione undertakes no obligation to comment on analyses, expectations or statements made by third-parties in respect of Vivione, or its financial or operating results or (as applicable), their securities.
NEITHER THE TSX VENTURE EXCHANGE NOR ITS REGULATION SERVICES PROVIDER (AS THAT TERM IS DEFINED IN THE POLICIES OF THE TSX VENTURE EXCHANGE) ACCEPTS RESPONSIBILITY FOR THE ADEQUACY OR ACCURACY OF THIS RELEASE.