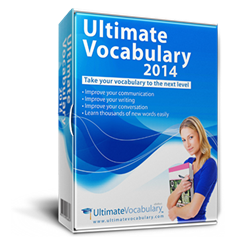 Content marketing is not so much about the practices and channels used, but about the content itself: its form, its essence, and its purpose.
New York City, NY (PRWEB) May 09, 2014
eReflect, developer of Ultimate Vocabulary™ software, reports that evidence supports the use of content marketing as a quintessential marketing strategy every brand and company, irrespective of size, should leverage. Content marketing is a more popular trend than social media marketing, as Google Trends reveal. This explains the focus on content marketing in modern online marketing campaigns. In fact, social media marketing is only one aspect of content marketing, so focusing only on social media engagement means a company doesn't make the most out of this promising business-growth tool.
Despite the many fancy names people use to refer to content marketing strategies and techniques, in essence content marketing is about having a narrative around a core brand or company concept, and retelling it in ways that are relevant, useful, and interesting to people. Content marketing is not so much about the practices and channels used, but about the content itself: its form, its essence, and its purpose. When content marketing is created with the reader or viewer in mind, then it's going to be effective.
Of course, there is more work that needs to be done first in order to create content that appeals to a specific group of customers or clients. This means that awareness of the vocabulary used by those customers and clients is essential; using this language helps the audience feel as if the brand is on their wavelength. As eReflect emphasizes, this is not to say that everyone in the marketing department of a company necessarily needs to improve vocabulary skills. Instead, the company needs to be aware of the language used in communications, and fine-tune it according to the demographic the marketing is targeting. This way, each time a message is conveyed to the audience, it is hitting home. To increase vocabulary knowledge in this way is to have the power to influence, sway, and amaze people, something that is at the core of every content marketing goal.
eReflect advises brands and startups, and anyone else seeking to boost growth through content marketing, to make sure that what they're contributing to the online conversation is of high quality and value. Many marketers make the mistake of focusing on creating online noise just for the sake of having a voice. In order to be regarded as a leader in its market, a company needs to contribute something with essence, relevancy, and applicability.
eReflect considers content marketing a powerful and essential tool in building customer loyalty and generating leads. People get to learn about a company through quality, relevant online content. If a company takes content marketing seriously they can attract a tremendous amount of new customers and grow in a steady manner, all while maintaining their online presence in an effective way.
For more information on how you can benefit from Ultimate Vocabulary, please visit its official website, http://www.ultimatevocabulary.com.
About Ultimate Vocabulary™
Ultimate Vocabulary provides a proven and powerful platform, built to improve anyone's vocabulary.
The interactive self-improvement system provides more learning tools than any other program on the market, as well as more information on words.
The Ultimate Vocabulary software provides each and every user with a personal computer tutor. Providing a step-by-step guide to learning a powerful vocabulary, Ultimate Vocabulary is the learning tool everyone can benefit from.
Of course, the software is also backed by eReflect's iron-clad money back guarantee.