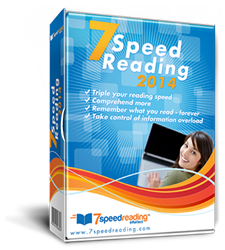 The 20% Genius Hour Time can promote student-driven learning and give children room for creative expression of their innovative thinking.
New York City, NY (PRWEB) May 10, 2014
eReflect has always been a fervent proponent of self-development practices that allow people to acquire new skills and to cultivate their creativity and productivity. Today, eReflect announces that the "20% Time" first applied by Google as a means to increase staff productivity has now become a principle that can be implemented in contexts other than the corporate world, such as schools, nursing facilities, and in people's self-development pursuits.
The basic premise that governs the 20% Genius Hour is that when people are encouraged to spend 1/5 of their working hours on subjects related to their passions and interests, they gain momentum and are more inclined to be creative, innovative, and more productive than usual at work. eReflect recommends this as an easily applicable idea that schools and companies can introduce for everyone's benefit. It can be as little as 5% at the beginning, with the time slowly increasing as work schedules adapt, with the upper limit set to as much as each organization or individual decides.
eReflect, developer of 7 Speed Reading™, software that lets people acquire new knowledge faster, believes that applying the 20% Time rule can bring about substantially positive results in any area. When people are given permission to pursue their interests, desires, and passions then they can realize their dreams in a way that was previously unimaginable. Google has already proven the benefits of this seemingly counterproductive work principle. Some of Google's most innovative and widely-used products, including Gmail and AdSense, are said to have been conceived during the 20% Innovation Time.
The 20% Genius Hour Time can promote student-driven learning and give children room for creative expression of their innovative thinking. Students are often very constrained by already busy schedules and may not know when or how to pursue the things that interest them, eReflect notes, and the 20% Time is a great opportunity to turn creative ideas into new knowledge and innovative projects.
The 20% Genius Hour Time can have a number of different applications, from spending that time to acquiring new knowledge to research and experiments of all sorts. For the former, eReflect suggests that those reading faster are at a far greater advantage in accumulating new knowledge faster, leaving them additional free time to develop their creativity for their own benefit and their employer's bottom line.
For more information about the benefits of using 7 Speed Reading, please visit the official website at http://www.7speedreading.com.
About 7 Speed Reading™
7 Speed Reading is the only modern speed reading software that uses the latest technology to produce superior results.
The software provides its users with a new way to master speed reading that guarantees three times the reading speed along with improved memory and comprehension.
The software is poised as the most comprehensive speed reading system anywhere. It contains seven learning strategies, fifteen software activities, video training, advanced tracking capabilities and many more exciting features.