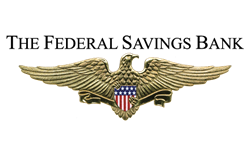 Load up the ad with information
Chicago, IL (PRWEB) May 06, 2014
The Federal Savings Bank offers and echoes some tips from a study regarding how to effectively list ahouse for sale.
Many sellers have confidence in their own skills when it comes to writing a listing ad, but having a little know-how goes a long way. Before penning the price, number of bedrooms and other details, one must understand what attracts potential buyers. A recent study produce by Bennie Waller, a professor of finance and real estate at Longwood University in Farmville, Virginia, and published on April 10 through the Wall Street Journal, discovered the best strategies for getting your listing noticed.
Here's what Bennie found:
Load up the ad with information. Waller told the Wall Street Journal that one can capitalize on their listing if they provide as many verifiable details as possible. In fact, each characteristic one includes - excluding standard features such as bedrooms and bathrooms - can increase the closing figure by a little less than 1 percent. Additionally, the probability of selling goes up 9.2 percent on average.
Be concise. While information is valuable, Waller noted that one does not want to be verbose. Concise writing is important, as "you have one or two seconds to capture the buyer or buyer's agent's attention, and you need to sell [your home] as effectively and efficiently as possible," Waller said. Mara Flash Blum, associate broker with Sotheby's International Realty in New York City, told the Journal not to tease their audience so they're inclined to call for more details.
Use positive words. The words chosen are important. Adjectives with a positive connotation, such as "fabulous" and "beautiful," are key to attracting buyers.
After a buyer's attention is successfully grabbed and they sign a closing contract, don't forget to get a low cost mortgage to help with financing the new home. Contact the Federal Savings Bank, a veteran owned bank, to find out how easy it can be to obtain an affordable mortgage.