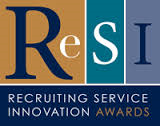 "We are truly honoured to be recognised as a finalist by the International Association of Employment Web Sites for HiringBoss, our flagship software application."
Silicon Singapore (PRWEB) May 06, 2014
HRBoss, Asia's dominant tech provider of Cloud software for Human Capital and Recruiting, today announced that it has been selected as a finalist in the Recruiting Service Innovation Awards (ReSis). The ReSis honour ground-breaking recruiting and sourcing products and services that optimise the recruiter's experience. The awards have been established by The International Association of Employment Web Sites, the trade association for the global online employment services industry with Members spanning in excess of 40,000 employment sites that serve employers, recruiters and job seekers.
HRBoss has been honoured for its eRecruiting and Applicant Tracking Software platform, HiringBoss, which is transforming the global recruiting industry by providing data-driven software solutions for global business in Asia. This announcement follows the latest news of a series B funding from JAFCO secured by HRBoss, bringing the Cloud provider's funding to $12,000,000 US Dollars to date. Notably, this also precedes HRBoss anticipated entry into the US and Europe market in Q3-4 2014.
"Our primary goal as a software innovator is to offer solutions that help streamline hiring processes and maximise productivity for recruiters. It is as simple as that," commented Eloise Sutton-Kirkby, Director at the Singapore-headquartered SaaS company. "We are truly honoured to be recognised as a finalist by the International Association of Employment Web Sites for HiringBoss, our flagship software application. Recognition for our ground-breaking strides in the Asia-Pacific region sure bodes well for our plans to move into the US and European markets in the immediate future. Congratulations to all the other finalists - we're certainly in good company"
Prior to HiringBoss's launch in 2011, Asia-based recruiters could only deploy US or Europe-centric ATS that could not adequately meet the demands of the Asian end-user. Unlike other recruiting systems, HiringBoss focuses on user adoption levels – a recruiting platform that works across Asian legal jurisdictions and meet local regulatory demands.
Awards will be presented in five categories:

External Sourcing: Acquisition of candidates from outside an employer
Internal Sourcing: Acquisition of candidates from inside an employer
Screening: Evaluation of candidates
Candidate Management/Selection: Communication with candidates
Wild Card: Outside-the-box developments
The semi-finalists were selected from an international field of nominations submitted by companies and not-for-profit organizations in Canada, India, the Netherlands, Singapore, the United Kingdom and the United States. Each nomination was evaluated for their degree of innovation and impact on recruiter performance by a panel of esteemed judges which included heads and directors of Talent Acquisitions and management from Hewlett Packard, Hyatt, Meritage Talent Solutions, New Belgium Brewing Company, and Outerwall, Inc. Winners will be announced at a gala reception to be held in Orlando, Florida on the evening of June 25, 2014.
The full shortlist of finalists can be found here.
About The ReSIs
Established by the International Association of Employment Web Sites, The ReSIs is the first accolade to recognize ground-breaking sourcing and recruiting products and services that help employers "optimize their recruiters' experience." Learn more about The ReSIs here.
About HRBoss
HRBoss is Asia's leading provider of data-driven software for both corporate HR and the recruiting industry. Founded in 2011, HRBoss is rapidly expanding their footprint across Asia with offices currently open in 7 countries today (Singapore, Japan, Vietnam, Indonesia, China, Malaysia and Hong Kong) and additional Asian, European and US offices launching in 2014. All HRBoss Cloud solutions are intuitive, highly-configurable and are supported locally on-the-ground across Asia.
The largest organizations in the world trust HRBoss to secure their recruitment and employee data in the Cloud, increase collaboration, and reduce their risk. HRBoss clients range from government organizations and globally recognized corporations, including Changi Airport Group, Nissan, Michael Page, Audi, Allergan, the Monetary Authority of Singapore (MAS) and the Economic Development Board (EDB).
Recent accolades include Best Technology Company at Asia-Pacific Stevie Awards 2014 | Best SaaS (international) at the 2014 Cloud Awards | Best Big Data Solution at the China HR Pioneer Awards 2013 | Best Software-as-a-Solution at the 2013 SiTF Awards.
For more information about HRBoss or partnership opportunities visit HRBoss.com or follow HRBoss on Twitter @HRBossAsia.