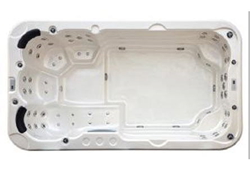 (PRWEB) May 10, 2014
Today, XC Spa, one of the world's leading spa manufacture, wholesaler and retailer, announces custom outdoor spas available now at their website. "Everything we do is based on creating an ownership experience that is unmatched in the industry," the CEO of the company says.
He adds, "This is a brand new service that we did not provide before. If any customer cannot find her desired product on our website, he can contact us with his requirements. In addition, customers can create their designs by if he is willing to pay extra cost.
"You can call us, and we will explain all the process in detail. We will work to complete the custom designs for customers," continues, the CEO. "On our website, customers can get a surprising discount when checking out in this month."
XC Spa has also come up with great discounts on all its well-designed and masterfully handcrafted outdoor spas. These models come with discounted shipping. XC Spa promises that their spas come with 100% best price guarantee. Good customer service, high quality, fast delivery, and competitive prices, are the reasons to choose XC Spa.
About XC Spa
XC Spa is a ISO9001:2000 certified company offering a wide range of Spa products, especially hot tubs, outdoor spa and swimming spa tubs. The company's products go through a strict quality-control process, and they are resistant to weathering, warping and scoffing. Premium product quality and great customer service are the reason that their products are widely recognized by the customers worldwide.
For more information, please visit http://www.xcspa.com/outdoor-spa/outdoor-spa-830.html.