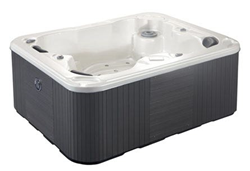 (PRWEB) May 13, 2014
Today, XC Spa, a leading outdoor spa manufacturer offering a wide range of swim spas, announces that it will hold a seminar on how to choose swim spas; the seminar will be held on May 22, 2014.
Based on the sales manager of the company, there is a total of 31 potential customers and business partners that will attend the seminar. As the host, XC Spa will introduce its new outdoor spa collection as well; the business hopes to help its customers worldwide buy high quality spa product at affordable prices.
"Customers can get the answers to many problems about spas in minutes when they talk with the spa experts of our company. The cases we show will explain the complicated spas in a simpler way, so that customers can get a clear understanding of our spas and services."
XC Spa's spa products are very popular in the market, because it has a very strict quality control policy. Its staff inspects and re-inspects the ready-made spas before shipment, so that they can meet the desired specifications and quality. XC Spa is ready to share its experience with others at the seminar.
About XC Spa
XC Spa is a ISO9001:2000 certified company offering a wide range of Spa products, especially hot tubs, outdoor spa and swimming spa tubs. The company's products go through a strict quality-control process, and they are resistant to weathering, warping and scoffing. Premium product quality and great customer service are the reason that their products are widely recognized by the customers worldwide.
For more information, please visit http://www.xcspa.com/swim-spa/swim-spa-821.html.