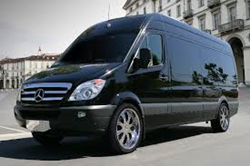 "We pride ourselves on providing luxury services while in motion" states Derek Choi.
New York, New York (PRWEB) June 09, 2014
Many car services simply provide customers with a ride, but A-List Luxury Transport goes above and beyond to make a ride into a memorable experience.
In addition to providing an exemplary car service, A-List easily surpasses their competition by providing incomparable concierge services, crafted to meet client's specific needs.
This New York-based company understands how hectic everyday life can be, and strives to alleviate some of this stress by conducting business with utmost professionalism, confidentiality and reliability.
A-List chauffeurs are ready to comply with each client's requests and cater to their every need -- whatever it may be -- from assisting in the planning of major events to the handling of minor details.
With its remarkable collection of the hottest luxury vehicles, A-List ensures an impressive arrival and departure every time. And as an eco-friendly company, every A-List vehicle is environmentally conscious and features reduced greenhouse emissions.
A-List Luxury Transport (http://alisttrans.com/) is a young company, however it has already built an outstanding reputation, distinguishing itself as one of the top car services in the nation.
For more information on A-List Luxury Transport, visit alisttrans.com and check them out on Twitter and Instagram @alisttrans.
A-List Transportation...Luxury in Motion.