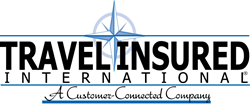 East Hartford, CT (PRWEB) May 07, 2014
Celebrating its 20th year as the leading family-owned travel insurance provider to the travel agency & supplier community, Travel Insured International is announcing exciting product enhancements, including first-to-market benefits.
Following an in-depth market analysis and countless agent interviews, Travel Insured International has determined that many agents are overwhelmed by the sheer number and complexity of various travel insurance products being provided to them to offer to their clients. From 3rd party insurance carriers to numerous cruise & tour supplier cancellation waivers, the list goes on and on.
Travel Insured International also determined that of the 4 retail insurance products that they currently offer in the marketplace, nearly 90% of all sales can be attributed to two products, with Worldwide Trip Protector garnering nearly 80% of all sales. According to Jon Gehris, President& CEO, the company attributes this to two major factors:
1. The ongoing training and education we provide our agency partners regarding our products and what will best meet their customer's needs.
2. The comprehensiveness of our products and the comfort level the agents have with the products.
"In redesigning and enhancing our retail product portfolio, we wanted to make certain that we build on the success of our top selling products, while continuing to simplify the insurance offering process for agents. Our advisory board made up of key industry executives and agency owners, were instrumental in seeing that that we achieved this balance," said Gehris.
Travel Insured International will be utilizing the month of May to unveil the new and enhanced retail line beginning next week (May 12th) with daily "sneak peak" webinars. Webinar dates & times can be found here. The final week of May will culminate with the full product launch, including the new-to-market benefits and pricing, which according to Gehris will also please the agency community.
Travel insured is a family owned business committed to doing things "the right way" which means easier to understand products, faster turnaround times, less bureaucracy and greater attention to service excellence to all customers. Travel insured is driven by their strong relationships with the travel agent community and their continuous focus of delivering the best travel insurance products combined with award winning customer service.
Travel Insured International
52-S Oakland Ave.
E. Hartford, CT 06128-0568