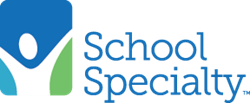 We developed EPS E.P.I.C. to put the most powerful tools for accelerating student achievement at teachers' fingertips.
Halifax, Nova Scotia (PRWEB) May 06, 2014
Today at the 2014 Canadian Association of Principals Conference, EPS Literacy and Intervention, a division of School Specialty, Inc. (OTCQB: SCOO), unveiled a single, powerful blended learning platform that combines quality teacher-led instruction with data-driven online learning and assessment. EPS E.P.I.C.–Exceptional Performance through Individualized Curriculum– integrates research proven materials, technology and teaching methods to create dynamic, systematic, and individualized instruction for every student. From universal screening through intervention, progress monitoring, reporting, and professional development, EPS E.P.I.C. provides a complete and flexible solution for helping Canadian schools increase achievement levels and enable student success.
"We developed EPS E.P.I.C. to put the most powerful tools for accelerating student achievement at teachers' fingertips," said Rick Holden, President, School Specialty Curriculum Group. "Educators at schools that have piloted this new approach to instruction report that their students are closing the achievement gap and realizing permanent gains."
Through a single log in on the EPS platform, students have access to a range of intervention programs that address the needs of struggling readers, as well as students struggling with math. EPS E.P.I.C. allows teachers to collect real-time formative data that can drive instructional decisions, allowing them to provide the right tool for the right task at the right time.
At the core of EPS E.P.I.C. are the proven Academy of READING® and Academy of MATH®. Students at more than 2,000 Canadian schools are realizing measurable gains with these powerful, online intervention solutions.
The award-winning Academy of READING delivers a powerful, online intervention solution that helps struggling students achieve rapid, permanent gains in reading. The Academy of READING uses a patented, research-based instructional model that addresses the five areas of literacy: phonemic awareness, phonics, fluency, vocabulary, and comprehension. In addition, the Academy of READING recently earned the approval of British Columbia's Educational Resource Acquisition Consortium (ERAC).
The Academy of MATH online intervention solution helps at-risk elementary, middle, and high school students build proficiency in foundation mathematics skills. Using the same powerful adaptive intervention engine as the Academy of READING, the Academy of MATH builds skills for beginner through algebra-ready students.
For more information about EPS E.P.I.C., visit epsbooks.com/EPIC or contact the Canadian distributor: Eric MacInnis, Edu-Skills Services Inc., 800-709-1952.
About EPS Literacy and Intervention
EPS Literacy and Intervention provides K–12 blended-media solutions that build core skills and close the achievement gap in reading and math. With powerful instructional tools and high-quality materials, the company's reading and math intervention solutions are proven to help struggling students. From universal screening to interventions, progress monitoring to data-driven decision-making, and professional development, EPS offers an integrated approach to effective teaching and learning.
For more information on EPS and its proven programs Wordly Wise 3000®, Academy of READING®, Academy of MATH®, MCI, S.P.I.R.E.®, Path Driver for Reading™, Path Driver for Math™, Explode The Code® and more, visit http://epsbooks.com.
About School Specialty
School Specialty is a leading distributor of innovative and proprietary products, programs and services to the education marketplace. The Company designs, develops, and provides educators with the latest and very best school supplies, furniture and both curriculum and supplemental learning resources. Working in collaboration with educators, School Specialty reaches beyond the scope of textbooks to help teachers, guidance counselors and school administrators ensure that every student reaches his or her full potential. For more information about School Specialty, visit http://www.schoolspecialty.com.