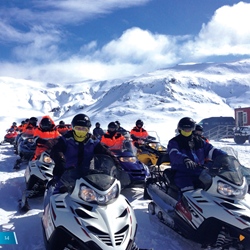 a focussed incentive scheme can build morale, engender teamwork, generate additional sales and recognise performance
Portsmouth, Hampshire (PRWEB UK) 12 May 2014
Planned well, corporate incentive event programmes work. Whatever your motivation, let alone that of those you're targeting, a focused incentive scheme that can build morale, engender teamwork, generate sales and recognise performance will do more for your bottom line and top down talent retention than you might think. Corporate event and destination management agencies are the professionals to talk to you if you're serious about the sweetener so take the advice of an expert and prepare to plan.
1. The objective
Think carefully about what you want to achieve. Driving sales, stimulating better performance, inspiring loyalty, delivering ROI, promoting products and winning new business all sound like similar goals, but every target needs tailored tactics to work. Define your intention before you deliver your inducement.
2. The timeframe
When you've clarified and quantified what your corporate incentive event is designed to achieve, you'll know whether your programme is going to need a short-term or longer-term buy-in. Product promotions, market conditions and seasonal cycles are all likely to impact your plan to galvanise so pay it forward.
3. The incentive
The nature of the incentive lies in the appeal and its value as a reward should never be underestimated. Governed largely by '5. The budget', think travel, gifts, experiential breaks, vouchers or just hard cash or a combination of any of these – but, remember, it has to be irresistible.
4. The management
You're beginning to realise that planning and implementing a viable corporate incentive travel programme is more a matter of who motivates the motivator. If you need help planning a programme with prospects, talk to the event management agencies and, if appropriate, destination management organisations who have done it and delivered it many times before.
5. The budget
Your ends will need to justify the means, so be realistic about your expectations and tailor your '3. The incentive' around your budget carefully. If travel's on the agenda, evaluate your destination, class of travel and extras in terms of their cannot-do-withoutness.
6. The destination
Again, this will undoubtedly be influenced by '5. The budget', but you're also mindful that the irresistibility of your reward is key. If you're offering a trip akin to an annual outing with the kids, its desirability will plummet exponentially. 'Luxury', 'never been there before', 'that's on my bucket list' and 'wow!' are your indicators here. Incentive travel experts should be consulted post-haste.
7. The rules
"Reward: noun. A thin given in recognition of service, effort or achievement." Depending on the incentive programme you have in mind, you'll need to be clear about the rules from the off. Closed-ended rules that determine who wins (e.g. every fifth sale, the top 10 performers, etc.) and open-ended rules (e.g. tiered points programmes, escalating sales, etc.) will help you budget and measure results accurately.
8. The analysis
Incentives can be a costly affair, so analyse with a vengeance. Before you plan, look back at what's worked and what hasn't before and during your programme, track performance and tweak the plan to fit if necessary. The final analysis should comprise a report that reflects both the business results that have been achieved and the more subjective feedback from your team and your customers.
Remember, there are experts in corporate incentive programme planning who'll be able to advise you on any aspect of your scheme – and that could save you time and cost that would probably be better added to the budget to create an even more memorable reward.
Richard Harper
Marketing Manager
Richard is marketing manager for In 2 Events, a corporate events and exhibition agency. Based on the South Coast, In 2 Events specialise in internal communications, corporate events, conferences, sales meetings and exhibition design and build.
Richard has over 6 years' experience working in both a B2C and B2B environment and specialises in digital channels including PPC, SEO, E-Mail and Content Marketing. His passions include developing innovative marketing strategies that drive growth and challenge conventional marketing methods. A believer in utilising technology available to enhance the customer journey, Richard is a regular contributor to industry blogs and marketing seminars.