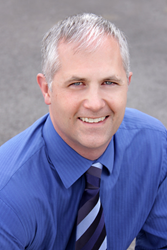 Activz Whole-Food Nutrition is dedicated to raising awareness about MS and Promoting the 2014 MS Run the US Relay," said David Christensen, President of Activz Whole-Food Nutrition.
Salt Lake City, UT (PRWEB) May 06, 2014
The MS Run the US 2014 Relay, which kicked off last month in Los Angeles, CA, announces its 2014 partnership with Activz Whole-Food Nutrition. As part of the partnership, Activz will provide monetary and product support for the MS Run the US Relay athletes as they make the 3000+ mile relay journey across the United States.
According to the National Multiple Sclerosis Society, MS affects approximately 400,000 Americans. Worldwide, that figure rises to nearly 2.1 million people. A recent study conducted by pharmacy benefit manager Prime Therapeutics has found that the specialty drug treatment cost for the disease is projected to exceed $50,000 per person annually by 2016. Currently such costs already account for more than two-thirds of the total cost of care.
"We are excited to partner with Activz Whole-Food Nutrition Simplified in support of the fight against Multiple Sclerosis," said Ashley Kumlien, founder of MS Run the US. "Activz has generously donated funds and is providing 2014 athletes with their revolutionary new line of produce powders and supplements during the Relay. We are happy to have them be a part of this year's MS Run the US Relay."
Activz's revolutionary new line of produce powders can help individuals quickly increase the nutritional value of any meal. This easy-to-use, preservative-free whole-food powder line – available in a variety of organic fruit, vegetable and grasses options from organic kale, beet and carrot to organic mango, strawberry, blueberry and more – retains all the nutrition of fresh produce thanks to the Activz patented dehydration process, a method which gently evaporates only the water molecules while leaving vital nutrients intact.
About MS Run the US, Inc.
MS Run the US, Inc. is dedicated to raising awareness and funds to support multiple sclerosis research, and to support those living with disability from MS while inspiring others to get involved in the fight against MS. Founded in 2009 by Wisconsin native Ashley Kumlien of Brookfield, Wisconsin, MS Run the US, Inc. was inspired by her mother, Jill Kumlien, who has lived with MS since 1980. All donation proceeds support research through The National MS Society. For additional information on the company, please visit http://www.msruntheus.com.
Activz, found in over 700 stores nationwide, is whole-food nutrition, simplified. Activz is a natural products company devoted to providing "food actives" – the living, bioactive nutrition of whole foods – in the most convenient forms possible, all while retaining 100% whole-food integrity. The "Stealth Health Revolution" is campaign aimed at helping millions of families incorporate whole-food nutrition into their lives and to provide tools to consumers who have long believed they must choose between healthy eating and convenience.
For more information about Activz, visit http://www.activz.com or call (855) 782-0447.
###