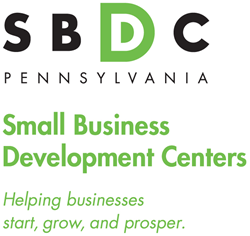 "During a period when new jobs are in demand, we are proud to see support for proven and fiscally responsible programs like the SBDC" -Pennsylvania SBDC State Director Christian Conroy
Philadelphia, PA (PRWEB) May 12, 2014
The Pennsylvania Small Business Development Centers (SBDC) announced today that eight members of Pennsylvania's Congressional delegation have signed on to a national "Dear Colleague" letter in support of America's SBDC Network. The letter, addressed to the House Appropriations Subcommittee on Financial Services, advocates for $115 million in funding through the FY 2015 Financial Services and General Government Appropriations legislation for the nationwide SBDC program.
To date, Congressman Robert Brady (D-1), Congressman Chaka Fattah (D-2), Congressman Jim Gerlach (R-6), Congressman Michael Fitzpatrick (R-8), Congressman Tom Marino (R-10), Congressman Lou Barletta (R-11), Congresswoman Allyson Schwartz (D-13), and Congressman Matt Cartwright (D-17) have signed on to the support letter.
"During a period when new jobs are in demand, we are proud to see support for proven and fiscally responsible programs like the SBDC," said Pennsylvania SBDC State Director Christian Conroy. "Economic impact generated by SBDCs in Pennsylvania is amplified when there is strong support for America's SBDC at the national level."
Nationally, SBDCs are the U.S. Small Business Administration's largest and most successful entrepreneurial development program, providing small business management, education, and consulting through a national network of 63 lead centers and over 950 locations. SBDCs deliver professional business advising and education focused on strategic planning, business development, financial planning, new markets, technology commercialization and more to approximately 530,000 business clients annually. In 2013 this included helping 14,294 entrepreneurs start new businesses, and assisting businesses in obtaining $4.4 billion in start-up and growth capital for their businesses. According to America's SBDC, the National association of SBDCs, for over twenty years every federal dollar invested in SBDCs has generated nearly $2 in federal revenues.
The Pennsylvania SBDC has contributed significantly to the national program impact as indicated in the numbers below which showcases fiscal year 2013 impact data.
America's SBDC
Client Capital Acquisition - $4.48 Billion
Consulting Clients - 201,569 Clients
Consulting Hours - 1.3 Million
Educational Programs - 330,781 Programs
Educational Program Attendees - 532,377 Attendees
Pennsylvania SBDC
Client Capital Acquisition - $107,311,213
Consulting Clients - 11,884 Clients
Consulting Hours - 105,035
Educational Programs - 667 Programs
Educational Program Attendees - 12,449 Attendees
SBDCs are an established program with a proven record demonstrated by the President requesting level support them in his FY 2015 budget. A $115 million appropriation will enable the Pennsylvania SBDC and the 62 other SBDC programs across the U.S. to sustain their comprehensive set of services to help small businesses and entrepreneurs to start, grow and prosper.