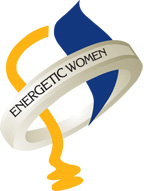 Maximize Resilience! Energize Networks! "Speak Your Truth"
Eagan, MN (PRWEB) May 08, 2014
MEA and Energetic Women are proud to announce the 7th Annual Energetic Women Conference. This conference is open to anyone who wishes to seek greater influence and provide greater value to their company in the field of energy operations and engineering. Join us, June 10-12, 2014 in Denver, Colorado for connection, support, and education.
Here are just a few of this year's exceptional sessions:

Learn how to deal with difficult people from Victoria Ashford.
Gain insight on how to maximize resilience to control our outcomes with Christie Ward.
Carolyn Strauss will share her insights into men and women working and communicating together.
Renee Rongen will teach attendees about energizing their lives and legacies.
Thanks to NiSource, Inc's sponsorship, Colette Carlson is presenting, "Speak Your Truth" at the Wednesday, keynote session.
Don't miss out on this excellent opportunity to connect and network with hundreds of other women that work in the utility industry!
For information about the event go to http://www.energeticwomen.org or contact Stacey Bonine at (651) 289-9600 x114, or staceyb (at) midwestenergy (dot) org.
This industry-wide effort is supported by many organizations including national and regional associations, utilities, contractors and vendors from the utility industry.
Association support includes:
American Gas Association (AGA)
American Public Gas Association (APGA)
Center for Energy Workforce Development (CEWD)
IEEE Women in Engineering
MEA
Northeast Gas Association (NGA)
Southern Gas Association (SGA)
About Energetic Women:
Energetic Women's mission is to increase the pool of promotable women in Energy Operations and Engineering. They encourage leadership growth and development, through mentorship and supportive programs. Energetic Women is a service of MEA.
About MEA:
MEA serves the people that delivery electricity and natural gas to homes and businesses. MEA (Midwest ENERGY Association) was founded as a trade association over 100 years ago by distribution utilities, whose vision was to improve safety and efficiency. Today, utility companies around the globe benefit from MEA's industry learning seminars, operations summits, and other events. Members collaborated to develop EnergyU, the world's premier online training and testing system for gas and electric distribution utilities.