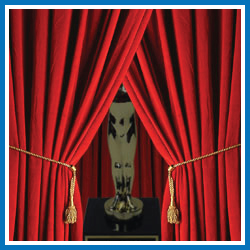 Naperville, IL (PRWEB) May 08, 2014
The annual Construction Marketing STAR™ awards and the Construction Marketer of the Year™ Awards announce a CALL FOR ENTRIES with early entry deadline of September 5, 2014. Sponsored by the Construction Marketing Association (CMA), the awards recognize marketing excellence of both construction brands and professionals.
The Construction Marketing STAR™ Awards recognize the best marketing across sixteen categories (78 sub-categories) including advertising, Internet, packaging, trade shows and more. Each category will have STAR and SUPERSTAR winners, along with a BEST in SHOW. The Construction Marketer of the Year™ award recognizes individuals or companies for marketing excellence with regional and national winners.
Both association members and non-members may apply for the awards. Winners receive a frame-quality certificate and optional gold-plated statuette/ trophy from the same firm that manufactures the Oscar® awards. Complete information, including submission forms and fees, is available on the Construction Marketing Association website, or link here: http://www.constructionmarketingassociation.org/Awards.cfm.
If you are interested in learning more about entering, please attend our upcoming webcast CMA STAR Awards: Preview and Tips (Tuesday, August 12, 2014 at 1 PM CST). CMA Chairman Neil Brown will preview the upcoming Marketing STAR Awards with a walk-through of how to apply and WIN! He will share past winners, answer frequently asked questions (FAQs), and provide some recommendations for winning in 2014! To register for the free CMA STAR Awards: Previews and Tips Webcast, link to: http://www.constructionmarketingassociation.org/CMI_Events.cfm.
###
ABOUT CMA
The Construction Marketing Association (CMA) provides professional development and training, resources and information, networking and recognition to marketers in the construction industry. CMA sponsors the annual Construction Marketing STAR Awards, and the Certified Construction Marketing Professional (CCMP) program. Full information on the association is available on the website at http://www.ConstructionMarketingAssociation.org. The site links to the award-winning Construction Marketing Blog with marketing news, resources and related content, and the association's Twitter, Facebook, Google+, YouTube and LinkedIn pages. Questions? Contact Neil Brown at 630-868-5061.