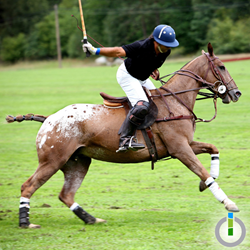 Denver, CO (PRWEB) May 07, 2014
Health supplement and lifestyle innovator Bamboo Nutra is pleased to announce the commencement of an influential sponsorship deal, officially kicking off at the 8th Annual Copa del Rey Polo Tournament in Cancun, Mexico.
From May 14th to 18th, elite Polo players from around the world will gather in Cancun for one of the Federación Mexicana De Polo (FMP) - Mexican Federation of Polo - exclusive tournaments that has grown into one of the most anticipated social and sporting events in the country.
The collaboration will allot Bamboo Nutra shared sponsorship of the event, and direct sponsorship of one of the six Teams. The 'Bamboo Nutra Team' will sport elegant Bamboo Nutra uniforms designed by the prestigious Argentinean polo outfitter Cuatro Tacos.
Leading into and during the 5-day event, Bamboo Nutra will be sharing exclusive Ad Space with the likes of; Hard Rock Hotels, Land Rover, E! Entertainment, Jaeger LeCoultre, Jaguar and Now Resorts, who make up just a few of the Copa del Rey's illustrious group of supporters. The sponsorship will spawn an editorial for Bamboo Nutra in 4 national newspapers; will situate the Company in more than 10 magazines, while also merging the Company's video spots throughout the host hotels' on-site media.
With the Mexican Federation of Polo's solid standing under the Federation of International Polo (FIP), the annual event draws heavy coverage from both national and international media outlets.
The sport of Polo has strong roots in countries across the world mainly: Argentina, Australia, Caribbean, China, South Africa, US, UK and throughout Europe. Bamboo Nutra views the annual Copa del Rey and heavy future involvement in the Polo arena as a perfect medium and sophisticated approach towards expanding the Company's presence and brand recognition not only in Latin America, but Internationally.
For more information about the Federación Mexicana De Polo (FMP) please visit:
http://www.fmp.org.mx/.
About Bamboo Nutra
Bamboo Nutra is an innovative Health Supplement and Lifestyle Company, focused on promoting comprehensive body/mind/life transformation through positive and healthy lifestyle choices. The company's core philosophy is built around instilling key principles into people's lives such as knowledge, education, confidence and compassion, and bringing health and wellness to every corner of the world.
For more information, visit BambooNutra.com, or keep up to date with all the latest news, events and challenges on Facebook at http://www.facebook.com/BambooNutra or on Twitter @BambooNutra. To connect with the Bamboo Nutra evolution add the hashtags #bamboonutra and #compassionbynature.