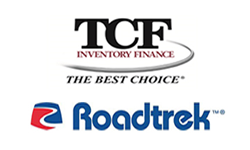 "We are very pleased to join forces with TCFIF and use our financial strength to support dealer sales growth and profitability."
Schaumburg, IL (PRWEB) May 12, 2014
Roadtrek Motorhomes Inc., the number one class B manufacturer in North America, and TCF Inventory Finance, Inc. ("TCFIF"), a subsidiary of TCF National Bank and an indirect subsidiary of TCF Financial Corporation ("TCF") (NYSE: TCB), today announced that they have entered into a financing agreement. Under the agreement, TCFIF will be the preferred inventory finance provider for a Roadtrek-branded finance program for dealers throughout the United States and Canada.
"We are very pleased to join forces with TCFIF and use our financial strength to support dealer sales growth and profitability. TCFIF are a great group of people, and we look forward to working together to grow existing dealers and support new dealers in our open points," remarked Jim Hammill, president of Roadtrek.
Now in its sixth year in business, TCFIF continues to expand its presence in the RV industry. This agreement with Roadtrek is a further demonstration of TCFIF's continued commitment to RV manufacturers, distributors and dealers.
"We are excited to begin this relationship with Roadtrek and its dealers," said Ross Perrelli, president and chief executive officer of TCFIF. "We are committed to helping Roadtrek deliver innovative products and superior customer service to its customers – and together we can help make great things happen for Roadtrek dealers."
TCFIF is recognized as an excellent source of inventory financing the RV industry. TCFIF also provides equipment financing, commercial leasing and commercial banking products and services through TCF affiliated companies. Additionally, through The Customer First Alliance, TCFIF customers have access to cost-effective, tailored business and personal advisory services provided by third parties not affiliated with TCFIF.
About Roadtrek
Roadtrek manufactures industry leading class B motorhomes, which are renowned for innovative designs, high quality craftsmanship, extensive customer support and backed by the largest dealer network in the industry. Since 1990, Roadtrek has been recognized as the number one selling class B motorhome in North America, selling its motorhomes through a network of independent RV dealers in the USA, Canada and Japan.
About TCF Inventory Finance, Inc.
TCFIF is a premier inventory finance company offering a full range of inventory financing solutions to manufacturers, distributors and their dealers throughout the United States and Canada in the marine, powersports, recreation vehicle, specialty product, lawn and garden, and the consumer electronics and appliances industries. For more information about TCFIF, please visit http://www.tcfif.com.
About TCF Financial Corporation
TCF is a Wayzata, Minnesota-based national bank holding company. As of March 31, 2014, TCF had $18.8 billion in total assets and 381 branches in Minnesota, Illinois, Michigan, Colorado, Wisconsin, Indiana, Arizona and South Dakota, providing retail and commercial banking services. TCF, through its subsidiaries, also conducts commercial leasing and equipment finance business in all 50 states, commercial inventory finance business in the U.S. and Canada, and indirect auto finance business in 48 states. For more information about TCF, please visit http://ir.tcfbank.com.
For more information please contact:
Mark Goldman at news(at)tcfbank(dot)com from TCFIF or Paul Cassidy, VP of Sales at Roadtrek at paulc(at)roadtrek(dot)com