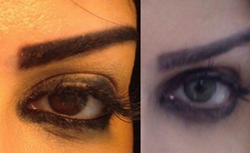 The Vissum E-MP System is an exciting treatment that allows for the safe, permanent change of a patient's eye color.
Kuwait (PRWEB) May 08, 2014
Have you ever wanted to change the color of your eyes permanently? The Beverly Hills Medical Center of Kuwait (BHMC), a state-of-the-art surgery center that connects Gulf-area residents with some of the most prestigious surgeons from around the world, is now offering an outpatient procedure known as "Everlasting Eye Color."
"The Vissum E-MP System is an exciting treatment that allows for the safe, permanent change of a patient's eye color," said Ghassan Zein, MD, a Harvard Medical School fellow and medical director of the Beverly Hills Medical Center-Kuwait.
In the past, Vissum surgeons utilized keratopigmentation (KTP) to improve the appearance of leukomas, or white opacity affecting the corneas. Additionally, KTP has been used to correct visual problems related to defects in the iris. However, a new article co-authored by BHMC ophthalmologist, chief consultant for cornea, cataract and refractive surgery, Prof. Jorge L. Alió indicates that keratopigmentation is also a safe, effective method for changing the color of a patient's eyes for cosmetic reasons.
"This is the first surgery of its kind to be performed in Kuwait, which is very exciting for Dr. Zein and myself," said Prof. Alio. "A procedure like this allows individuals to change something that there was no permanent solution for before."
The article, which appeared in the Journal of Cornea and External Disease, discussed a study in which doctors performed central corneal intralamellar tattooing on animals with new mineral micronized pigments. The study found that KTP offered positive cosmetic outcomes with no negative side effects for subjects. Additionally, the corneas demonstrated no signs of pigment diffusions or changes in color throughout the length of the study.
Prof. Alio has published numerous studies on the topic, including Keratopigmentation (Corneal Tattooing) for the Management of Visual Disabilities of the Eye Related to Iris Defects, Femtosecond-assisted Keratopigmentation for Functional and Cosmetic Restoration in Essential Iris Atrophy, and Femtosecond-Assisted Keratopigmentation Double Tunnel Technique in the Management of a Case of Urrets-Zavalia, all indicating the efficacy of keratopigmentation and the safety of use for cosmetic purposes.
"BHMC offers a number of innovative plastic surgery procedures that affect a patient's confidence and quality of life," said Dr. Zein, who is the Medical Director of the Center. "However, until now, patients have not been able to alter their eye color. We're excited to be among the first facilities in the world to offer keratopigmentation for cosmetic reasons. Patients will now be able to see the world through a new color."
Keratopigmentation can now be performed on patients under topical anesthesia at the Beverly Hills Medical Center of Kuwait. Individuals interested in KTP can feel free to contact Dr. Zein or one of the other board-certified specialists at BHMC for a consultation.
Beverly Hills Medical Center-Kuwait features ophthalmology, plastic surgery, head and neck surgery, dermatology, dentistry, and bariatric surgery departments staffed by some of the best physicians in the world. BHMC offers the most technologically advanced facility in the Gulf, and was designed with outstanding patient service in mind. Because our patients deserve nothing but the best, our facilities are equipped with the latest technology. We are proud to share this incredible place with both patients and visiting VIP physicians.
For more information, please visit http://www.beverlyhillskuwait.com or call +(965)-222-89999.