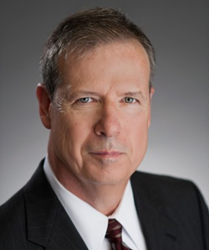 Tim Ulatowski will be an invaluable resource for our medical device clients and is a very welcome addition to the NDA Partners team of world-class experts
Madison, Virginia (PRWEB) May 08, 2014
NDA Partners LLC announced today that Timothy A. Ulatowski, former Director, Office of Compliance and Senior Advisor for Enforcement, US Food & Drug Administration (FDA) Center for Devices and Radiological Health (CDRH), has joined the firm as a Premier Expert consultant. NDA Partners Premier Experts are top tier consultants who design and implement critical solutions to help clients successfully develop new medical products, pursue optimal regulatory pathways, build companies that are attractive to professional investors, and initiate access to global markets.
"Tim Ulatowski's knowledge and expertise in medical device development and regulation is unsurpassed," stated Carl Peck, MD, Chairman of NDA Partners. "He will be an invaluable resource for our medical device clients and is a very welcome addition to the NDA Partners team of world-class experts."
During his 25 year career with the FDA, Mr. Ulatowski was Director, Office of Compliance; Director, Division of Dental, Anesthesiology, General Hospital, and Infection Control Devices (CDRH); and Director of the Investigational Device Staff where he provided IDE application review and protocol advice. He was the FDA lead on numerous international standards committees including lead author of international guidance documents on aspects of the Global Harmonization Task Force medical device regulatory model used internationally as the basis for regulatory programs, and served as primary reviewer on numerous 510(k)s, IDEs and PMAs.
Mr. Ulatowski has more than 36 years of significant public health achievements, creating major regulatory programs and policies, developing and implementing strategic and risk management plans, and building collaborations with global regulatory partners and industry. He has proven skills in advising industry on regulatory issues, mitigating compliance and enforcement matters, creating or evaluating premarket documents, and instructing diverse audiences on regulatory and compliance topics. He was the leader of the team that developed the current FDA device standards program and author of many key FDA premarket guidance documents.
About NDA Partners
NDA Partners is a strategy consulting firm specializing in expert product development and regulatory advice to the medical products industry and associated service industries such as law firms, investment funds and government research agencies. The highly experienced Principals and Premier Experts of NDA Partners include two former FDA Center Directors; the former Chairman of the Medicines and Healthcare Products Regulatory Agency (MHRA) in the UK; an international team of approximately 40 former pharmaceutical industry and regulatory agency senior executives; and an extensive roster of highly proficient experts in specialized areas including nonclinical development, toxicology, pharmacokinetics, CMC, clinical development, regulatory submissions, and development program management. Services include product development and regulatory strategy, expert consulting, high-impact project teams, and virtual product development teams.