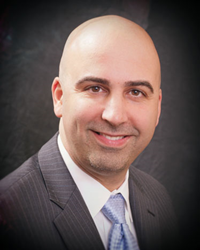 It is an honor to speak at NRS again this year. I look forward to sharing my knowledge, as well as learning from the participants and other experts in the field.
Red Bank, NJ (PRWEB) May 07, 2014
Steven Trigili, CAMS©, Chief Compliance Officer of Garden State Securities, Inc., will be a guest speaker at the NRS 29th Annual Spring Compliance Conference in Orlando, Florida from May 13th - 15th, 2014. He will be presenting on two topics this year: "Effective Trading Practices for Investment Advisers," and "AML, Identity Theft and Customer Identification Procedures." In "Trading Practices," understanding and evaluating an adviser's trade compliance program will be discussed; the "AML" session will touch on best practice ideas for a firm's anti-money laundering program by addressing recent case studies and regulatory actions.
Mr. Trigili is a seasoned compliance professional with 23 years of experience in the industry. His primary function as a compliance officer is to identify, assess, advise and report on risks associated with a broker/dealer or investment adviser's compliance program. A recurring speaker at industry conferences year after year, Mr. Trigili's focus is in identifying areas of vulnerability and risk, discussing anti-money laundering procedures and encouraging technology use to improve compliance and internal controls in the financial services sector.
Steve, a Certified Anti-Money Laundering Specialist, has been with GSS for over four years. Prior to GSS, he worked on Wall Street where he served as CCO of another national, independent broker-dealer. His role at GSS offers him the opportunity to stay abreast of current industry trends and areas of regulatory focus, while guiding and directing the executive team at the firm to maintain compliance within the rules and regulations of the industry.
Garden State Securities, Inc. is a full service, independent broker/dealer and SEC registered investment adviser. Founded in 1980, GSS has been providing investment banking, financial advice, and investment solutions to small businesses, corporate executives, and individual investors nationwide.