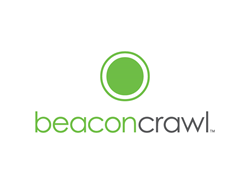 We hope BeaconCrawl can bring together technology and entertainment for greater fun with mobility.
New York, NY (PRWEB) May 15, 2014
Digital design and development team, Aurnhammer, is holding a traditional Pub Crawl launch event in Lower Manhattan that will be guided and gamified by a cool layer of Beacon and Mobile technologies. A mobile application, BeaconCrawl, is developed to offer clues, points, and rewards to event participants.
Beacons are an indoor positioning system of low-cost transmitters that can notify nearby mobile devices of their presence. They will be installed in the BeaconCrawl sponsor venues and various locations along the way. The BeaconCrawl app will detect beacons and guide users through the crawl, providing challenges, information and enhancing social interaction.
"Adding a gaming element to a social atmosphere helps foster a group dynamic which tends to ease the pressures of social conversations and connections," said Bill Aurnhammer, CEO of Aurnhammer. "We hope BeaconCrawl can bring together technology and entertainment for greater fun with mobility."
Following the rise of technology innovation in New York City, BeaconCrawl has partnered with several tech-forward sponsors such as Mobile Marketer, Lauch LM, Uber, Karma, Envisage and the Downtown Alliance.
"Users will gain points for demonstrating desired behaviors, such as sharing to your social communities, and rewarded with various prizes," said Donn Gobin, COO of Aurnhammer. "The goal is to demonstrate how these technologies can drive social and consumer engagement."
"Lower Manhattan is in the midst of enormous and exciting changes. The last decade's billions of dollars in public and private investment are now becoming realized, ," said Daria Siegel, Director of LaunchLM, an initiative designed to connect and support the 600 plus technology companies in Lower Manhattan. "We're thrilled to use technology to spur business, target economic development activity and draw attention to the new vibrancy to be found throughout the district. We're delighted to be partnering with Aurnhammer and utilizing cutting edge technologies to raise awareness, have some fun and get some cash registers ringing."
Download BeaconCrawl app following this link:
https://itunes.apple.com/us/app/beaconcrawl/id857854877?ls=1&mt=8
BeaconCrawl Event Details:
Date: Tuesday, May 20th 2014
Location: Lower Manhattan
Registration: Sign up for free through the BeaconCrawl app
The starting point is at 55 Broad St, New York, NY, 10004.
About Aurnhammer
Aurnhammer, located in New York City, is a digital media, design and development team specializing in branded mobile applications. Aurnhammer has provided creative solutions for clients such as: Sony Music Entertainment, Showtime Networks, Kohler, Foxwoods Resort Casino, Lumber Liquidators, Bass Pro Shops, Mass Mutual, Bowers & Wilkins, Extra Innings, Stanley Hand Tools, Russian Standard Vodka, Century 21 Real Estate, Planet Fitness, Think Smart Games and ClosetMaid. Besides technological skills in coding and programming, Aurnhammer team brings experience in the fields of film and television production, digital arts, and graphic design. The company's core is s solid team of strategists, designers, and programmers who work in a variety of technologies and platforms to flawlessly bring ideas to life.