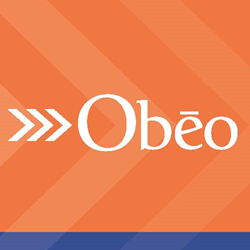 "This is an exciting time at Obeo! We are investing in the future of this company by bringing in the talent and experience needed to drive to the next level."
Bountiful, UT (PRWEB) May 07, 2014
Obeo, a leader in real estate marketing technologies, recently announced that they had hired a new Chief Information Officer (CIO), who will be responsible for all aspects of their technology. Their new CIO is Bob Davis, who brings over 35 years of experience in managing both technology and operations in companies from high-tech start-ups to multi-million dollar corporations. Prior to joining Obeo, Bob was the Managing Partner of a consulting firm that specialized in transforming the technology and operations of medium-size companies. In this capacity, Bob had been consulting with Obeo for the past six months on a transformation effort.
Bob Davis has a proven track record of combining optimal business processes with appropriate technologies to create an environment that produces distinctive strategic advantages for customers and employees. According to Obeo's President, Mike Haugen, "We have no doubt that he will propel Obeo to the next level by creating better business systems and processes." Bob will be part of the Obeo Executive Team and will report directly to Obeo's CEO, Glade Jones, who explained that "This is an exciting time at Obeo! We are investing in the future of this company by bringing in the talent and experience needed to drive to the next level."
Since 2000, Obeo has been a leader in real estate marketing technologies. Obeo's cutting edge marketing solutions include property websites, interactive floor plans, virtual staging, interactive room decorating and more. EasyEdge, Obeo's automated marketing technology, has become the industry standard for Brokers wanting to offer their agents an integrated and automated marketing solution that effectively generates leads.
About Obeo
As a leading innovator and provider of Real Estate marketing technology in North America, Obeo offers strategic solutions to real estate professionals looking to stand out from the rest. Obeo's marketing engine provides world class photography, virtual staging and redecorating, extensive portal syndication, and lead generating social media marketing. Obeo delivers the "ah-ha," experience that leads a buyer to say, "I could see me there." To find out more, go to http://obeoeasyedge.com/.