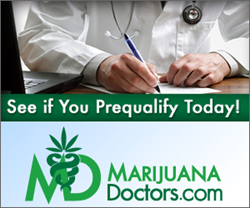 (PRWEB) May 07, 2014
The GreenLeaf Resource Center is an alternative healthcare clinic that seeks to provide patients in need with fully compassionate and entirely comprehensive treatment options. For two years, this full-scale certification center has been operating and providing medical marijuana certifications, card renewals, evaluations and alternative healthcare services. Matching patients with caregivers, the highly trained staff at GreenLeaf Resource Center works to facilitate a multi-faceted environment that is suitable for patients who are suffering from a vast array of medical conditions and qualifying ailments. Firmly upholding the belief that patients should take control of their own healthcare, this Ypsilanti location is regarded as one of Michigan's first certification and resource centers that specifically caters to the burgeoning cannabis industry.
At GreenLeaf Resource Center, patients are provided with a fully comprehensive and unique caregiver matching service, similar to that of a dating service. In addition, referrals are provided to patients seeking to find 420 friendly businesses, including trade schools, organizations and support groups. With evening and weekend doctor appointments available, GreenLeaf Resource Center boasts a highly accessible, patient-driven service. GreenLeaf Resource Center has several on staff compassionate physicians with a list of qualifying conditions listed on their site for a fully comprehensive understanding of the entire medical process.
At GreenLeaf Resource Center, patients have the option to treat their debilitating conditions without having to use pharmaceuticals or invasive treatments. Housing board-certified physicians, Greenleaf Resource Center proudly champions each patient's right to their alternative health treatment plans, keeping always, the patient's best interest in mind.
The Michigan office location is beautifully situated in Ypsilanti. Known by its shortened nickname, Ypsi, there are annual farm Jamborees and outdoor family friendly events. Boasting a variety of art galleries, museum and musical venues, Ypsilanti's arts and entertainment culture is alive and well. It has been said that Ypsilanti is the Brooklyn to Ann Arbor's Manhattan. Creative minds, artists and musicians have been flocking to Ypsilanti and contributing greatly to a rather vibrant underground arts scene. Additionally, there is a widely popular craft beer scene with subsequent tours and events for all beer connoisseurs over 21 of course. Each month, Ypsilanti boasts a wide variety of annual events spanning from music festivals to parades and art shows.
Michigan patients seeking out alternative healthcare treatments from the typical pharmaceutical prescriptions should call GreenLeaf Resource Center today to book an appointment and take control of their debilitating condition immediately. GreenLeaf Resource Center proudly opens its doors to patients aiming for compassionate, patient-based healthcare. This Ypsilanti alternative care center extends all compassionate care services to patients currently living in the surrounding areas of Wayne, Ann Arbor, Garden City, Canton and the Detroit Metro area.