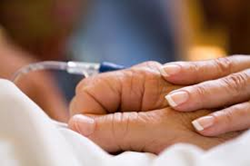 we are determined to keep an eye on FDA announcements concerning infusion pumps and inform the public
San Diego, CA (PRWEB) May 07, 2014
AttorneyOne.com, a recognized authority on law, update the website daily regarding all the latest information from the FDA on safety alerts for infusion pumps.
As the FDA announced on May 2, Sigma Spectrum Infusion Pumps with Master Drug Library Model No. 35700BAX and 35700ABB, by Baxter Healthcare, are recalled (Class I) due to a system error that may disrupt or delay therapy. This System Error 322 occurs when the pump improperly detects that the door is open when it is physically closed and may cause an interruption or delay in therapy that may lead to serious, life-threatening, health consequences.
The company has already received more than 3,500 reports of System Error 322 "Link Switch Error (low)" incidents where the device has malfunctioned.
Taking into consideration the latest developments, AttorneyOne.com monitor daily and update the website providing accurate information on all relevant FDA safety alerts. Sean Burke, director of Media Relations at AttorneyOne.com, adds "we are determined to keep an eye on FDA announcements concerning infusion pumps and inform the public. For that reason", he continues, "our focus should squarely fall on investigating these safety alerts and getting the word out."
The FDA recommends that if the alarm cannot be cleared using the Agency's instructions, the device should be removed from use and sent to the facility's biomedical engineering department. And the Agency adds "If the System Error 322 reoccurs, the pump may need to be inspected and serviced by Baxter Healthcare Corporation."
AttorneyOne.com has further information on infusion pumps at the website including latest major drug and medical products law news.
Headquartered in San Diego, CA Attorney One was founded in 2004 and is not a law firm. They offer a nationwide legal service which helps consumers find the best representation for their legal needs. You can learn more about Attorney One at our website http://www.attorneyone.com. You can also find us on Facebook at http://www.facebook.com/AttorneyOne. Checkout earlier news from us at http://www.prweb.com/releases/2014/05/prweb11823218.htm