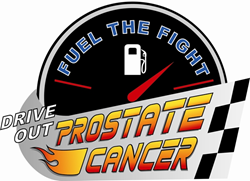 Boardman, OH (PRWEB) May 08, 2014
The HMHP Foundation is partnering with Sweeney Chevrolet, Buick, GMC to present the second annual Fuel the Fight: Drive Out Prostate Cancer mega car show and family event from 11 a.m. to 3 p.m. Sunday, June 1. The event will be held at Boardman High School, 7777 Glenwood Ave., Boardman. Rain date is Sunday, June 15.
Admission to the event is free. Activities and attractions will include hundreds of hot cars and bikes, great food, games and fun for the kids, a Man Cave raffle, and music by a live band.
A special feature of the event is a raffle for a free two-year lease on a brand new 2014 Chevy Cruze. Only 300 tickets will be sold at $75 per ticket. The winner must meet eligibility requirements.
Prizes will be awarded in six classes as well as Best in Show and People's Choice. To show your car at the event, register online at manupmv.com. Registration entry fee is $15 per car or truck or $10 per motorcycle.
For more information, go to manupmv.com. Raffle tickets and registration forms may also be obtained by contacting Jonathon Fauvie at the HMHP Foundation at 330-729-1189.
All proceeds from this event go to the Man Up Mahoning Valley Campaign to help provide prostate cancer awareness and screenings for the uninsured and underinsured in the Mahoning Valley. Registration fees are tax deductible to the extent allowed by law.