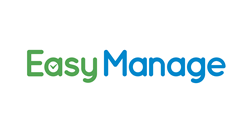 It took seven years for me to finally take a step of faith and build a software for small businesses.
Chandler, AZ (PRWEB) May 08, 2014
It was a dream in the making, and it took almost seven years to finally launch. Jason Hamrock, Owner of GoEasyManage.com, says the wait was worth it. "As a Christian, I was waiting on God for direction because I just didn't know where to take this idea," says Hamrock. "But over the past year, and after doing a lot of research, I had the idea to build a tool that small businesses could use for online invoicing, online scheduling, and management of clients and employees, all on one platform."
But just like most great ideas, starting something new can be scary and it doesn't pay the bills, so, it got pushed to the back burner. That is until Hamrock found himself out of a job and needing to do something to support his family.
"I remember thinking and praying hard that God would somehow help me figure out what to do with this idea. He answered that prayer last year, and all I had to do was obey, and of course, work our tails off to get it launched."
Hamrock recruited and surrounded himself with the right mix of talent in the field of programming and marketing, and together, they built the online software that brings together the ability for small businesses to manage online invoices, online schedules, and manage customers and employees. The time to build the software took nearly 12 months.
"It took a lot of time and energy in the building phase, but it finally came together. Nothing out there offers a tool for small business owners that brings all four components together that is mobile based," says Tyler Andes, CMO for Easy Manage. "To provide this uniquely designed software for $19.99 per month, every customer of ours loves the product and the service, at a rate that doesn't break the pocketbook.
"In this tough economy, our team wanted to create a useful tool for small businesses to be more successful. With Easy Manage, you can look a lot more professional and connect better with your customers, for a fraction of the cost as other products. Easy Manage is a great platform for small business," says Hamrock.
Above all else, the folks over at Easy Manage care deeply about providing a quality product at a very reasonable price. "The feedback we are receiving is very positive and customers love the ease and usefulness, and that makes us smile and thank God for being patient."
If you have a small business, then you need to take a look and try GoEasyManage.com, free for 30 days, then starting at $19.99 per month.