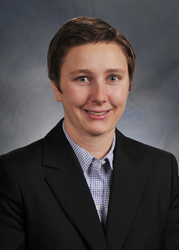 Denver, CO (PRWEB) May 20, 2014
The Harris Law Firm is pleased to announce that J. Ryann Peyton has joined The Harris Law Firm as Special Counsel. Ms. Peyton will focus her practice on Colorado family law and will specifically handle cases in the GLBT community.
Ryann graduated in 2008 from the University of St. Thomas School of Law and in 2009, Ryann received her LLM in Taxation from the University of Denver. Ryann has served as secretary of Twin Cities Quorum, Minnesota's GLBT Chamber of Commerce, Budget and Legal Chair for the Denver Gay & Lesbian Flag Football League, and currently serves on the board of The GLBT Center of Colorado. Ms Peyton was named a Rising Star by Colorado Super Lawyers in 2013 and was named as an Up and Coming Attorney by Law Week Colorado in 2010.
About the Harris Law Firm
Established in 1993, The Harris Law Firm is Colorado's largest family law firm with offices in Denver and Fort Collins. The firm now employs a team of 19 skilled attorneys. In addition to divorce and child custody and support issues in Colorado, The Harris Law Firm also handles issues regarding maintenance, paternity, grandparents' rights, and step-parent adoptions.
For more information on The Harris Law Firm, including articles written by our Colorado family law attorneys, please visit our website.