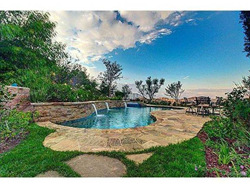 "We focus on helping each buyer and seller make the most informed decision they can in their real estate transactions and that approach has paid off for sure," said Rick Brotherton, Vice President, Marketing
Irvine, CA (PRWEB) May 08, 2014
As the Southern California real estate market balances for long term growth, First Team Real Estate, Southern California's most trusted real estate brokerage, has reported that in the first three months of 2014, it accounted for a blockbuster 9.1% of the Orange County real estate market.
"Looking at the four main counties in the Los Angeles based market, no broker accounts for 4.5% market share in any one county, and we have more than doubled that to 9.1%," said Rick Brotherton, First Team's Vice President of Marketing. "On a county by county basis, First Team is also the only broker to have a top six market share in each county."
In publicly available statistics that compare the first three months of 2014 versus the same period in 2013, First Team Real Estate improved it's market share in Orange County from 9.0% to 9.1%, while maintaining top shares of the residential real estate market in Los Angeles, Riverside, and San Bernardino Counties.
"Sales numbers like this prove how trusted we truly are on a neighborhood-by-neighborhood basis by Southern California's real estate buyers and sellers," explained Rick Brotherton. "We focus on helping each buyer and seller make the most informed decision they can in their real estate transactions and that approach has paid off for sure."
Through multiple daily updates to its market leading firstteam.com Market Trends online real estate analysis and information suite, real estate buyers and sellers have the same real time analysis tools available to real estate professionals. Market Trends online tools can be found at http://ow.ly/wvMjT.
"Purchasing or selling a home is often the largest single financial transaction a family will make," said Brotherton. "By giving buyers and sellers many of the same tools agents and professionals use to identify value we are able to work as a team identifying great values and unlocking them."
ABOUT FIRST TEAM REAL ESTATE
Growing from a single office in Huntington Beach, CA in 1976, First Team Real Estate is now Southern California's largest and most trusted private real estate agency with offices across California. In 2011, 2012, and 2013 First Team was recognized as Best Real Estate Company by the annual Orange County Register survey of 100,000 Southern California households. We can be reached at (888) 236-1943
ABOUT FIRSTTEAM.COM
Firstteam.com is the official website of First Team Real Estate, and is used daily by thousands of unique users who trust its property and market analysis data which is updated four times daily on average. According to independent rating organizations of Internet usage and reach, firstteam.com is the most used brokerage property web site serving Southern California. For more information go to http://ow.ly/lZH0G