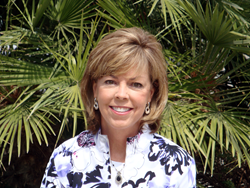 Everybody has got abilities in a variety of levels. We are only limited by what we believe somebody can't do.
Rancho Cucamonga, CA (PRWEB) May 08, 2014
Many employers set parameters based on what they think they know about people with disabilities. "We run into a lot of prejudices just due to lack of education and lack of exposure," said Hammond. "That's what my job allows me to do. Go in and educate."
VIP is a private non-profit serving people with disabilities by providing them with meaningful work opportunities. Diversity training for client employers is an essential component of the services provided by the Rancho Cucamonga, California based organization.
VIP customizes diversity training programs for the needs of each employer regardless of whether it's a Fortune 500 company or a small business. Hammond said the program helps break down barriers by giving a company's employees a comfort zone in which to ask questions about workers with disabilities.
The training, for example, may include an interactive exercise which allows people to come out of their shell and experience what it's like to have a disability. Hammond said the goal is to help employees become a little more sensitive to some of the challenges that individuals with disabilities go through at work. Once a supervisor understands what a worker with disabilities can do, they often see how that person can help make the operation more efficient.
"Everybody has got abilities in a variety of levels," she said. "We are only limited by what we believe somebody can't do."
VIP Inc. Diversity training, Hammond said, merely levels the playing field for the benefit of everyone. It provides a very stable workforce for the employer, and it opens avenues for more jobs for individuals with disabilities. VIP also provides a "job coach" to help if a worker with disabilities runs into unforeseen challenges during training. The idea, Hammond said, is to guarantee the job will get done from day one. "It shouldn't be a hardship or a burden to work with our program at all."
The diversity training has other tangible benefits. Hammond said the self-esteem of a company's workforce goes up. You can see a comfort level transcend with coworkers when they literally embrace individuals with challenges. That comfort level interfaces with their outside lives because tolerance is so powerful, she said. "You can see the chest puff up when an employee realizes that their employer is providing an opportunity for someone who might not have had that opportunity prior to getting involved with VIP. It's such a powerful tool. Employers absolutely love the benefit."
Diversity training also helps companies build a better public image. Branding becomes much stronger as a result of a company being able to show it works with programs, such as VIP Inc., to actively recruit workers with disabilities. It proves a company's executives are no longer out for everything for themselves. "They're giving back," Hammond said. "It works wonders."
For More Information
Contact Shirley S. Yamano
shirleyy(at)vipsolutions(dot)com
(909) 483-5924