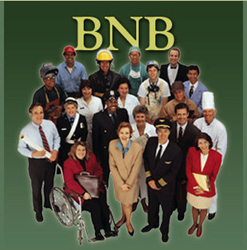 The lawsuit alleges that the personal trainer outsourcing company violated California wage & hour laws by allegedly requiring Personal Trainers to work uncompensated hours.
San Francisco, California (PRWEB) May 06, 2014
On April 23, 2014, the San Francisco employment law attorneys at Blumenthal, Nordrehaug & Bhowmik filed a class action lawsuit against Custom Built Personal Training, Inc. alleging that the company failed to accurately pay overtime and regular wages to their personal Trainers. The class action complaint against Custom Built for alleged unpaid wages and missed meal periods is currently pending in the Monterey Superior Court, entitled Bennett, et al. v. Custom Built Personal Training, Inc., Case No. M 127596. To read a copy of the most recent Complaint filed in the case, click here.
The lawsuit alleges that Custom Built inaccurately recorded the actual number of hours worked and as a result failed to pay the Personal Trainers for all their time spent working at their assigned health clubs, including overtime hours worked. The complaint asserts that the Personal Trainers were paid on a piece rate basis when conducting a training session and that while these employees waited for work to be assigned to them they also performed various non-training tasks but were allegedly not allowed to record these hours. As a result, the Complaint alleges the Personal Trainers were required to work many unpaid hours. The Complaint also asserts a claim under California's meal and rest period laws for Custom Builts' alleged failure to provide full off-duty thirty minute uninterrupted meal periods to its Personal Trainers.
The firm representing the Personal Trainers in the Custom Built lawsuit also represents Personal Trainers working for Western Athletic Clubs in a class action entitled Miller, et al. v. Western Athletic Clubs, Case No. CGC-12-526494 pending in the San Francisco County Superior Court. A copy of the Western Athletic Clubs Complaint can be read here.
With employment law offices located in San Diego, San Francisco, and Los Angeles, the California employment law attorneys at Blumenthal, Nordrehaug & Bhowmik have a statewide practice of representing employees on a contingency basis for violations involving unpaid wages, overtime pay, discrimination, harassment, wrongful termination and other types of illegal workplace conduct. Call one of their experienced employment law attorneys today at (800) 568-8020.