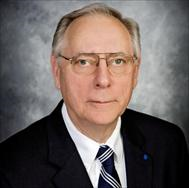 Mechanicsburg, PA (PRWEB) May 07, 2014
After more than 40 years of experience in bridge analysis and design, Dr. John M. Kulicki, PE, SE, M.NAE, a graduate of Lafayette College and Lehigh University, has retired from his position as Chairman with bridge engineering firm Modjeski and Masters. The bridge engineering titan will remain part-time as Chairman Emeritus and Senior Technical Advisor.
"Through my 40 years of experience in bridge analysis and design, it has been a great honor to have been a part of Modjeski and Masters," said Dr. Kulicki. "As the bridge engineering industry continues to change, I know that Modjeski and Masters will adapt and thrive."
Since joining Modjeski and Masters in 1974 as a staff engineer, Dr. Kulicki has been a vital and influential member of the firm. He was made Partner in 1980 and later in 2003, was appointed CEO.
"It has been a great honor and privilege to work alongside Dr. Kulicki these many years. His commitment and significant contribution to not only our organization but to the industry of engineering and construction has been invaluable," said Dr. Barney Martin, President at Modjeski and Masters.
During his time with M&M, Dr. Kulicki has worked on numerous flagship bridge projects including the Second Blue Water Bridge in Port Huron, Michigan, the Quincy-Bayview Bridge in Quincy, Illinois, and the recent main span design for the New I-74 Quad Cities Bridges. He served as Principal-in-Charge of M&M's movable bridge team during the design and construction of the New Gilmerton Bridge in Chesapeake, Virginia, which was officially opened in the fall of 2013. Dr. Kulicki has offered expert consultation and leadership and authored more than 90 technical papers and presentations, including content for several engineering handbooks.
Dr. Kulicki's contributions and dedication to the engineering community has been well recognized throughout his 40+ years of involvement. In 1996 he was awarded the George S. Richardson Medal at the International Bridge conference for leading the development and implementation of the LRFD (Load and Resistance Factor Design) Specifications. I In 2002 he received a "Life Time Achievement Award" from the American Institute of Steel Construction. Dr. Kulicki was also named the 2005 recipient of the Roy W. Crum Distinguished Service Award by the Transportation Research Board (TRB) and in 2006, was elected to the National Academy of Engineering where he was designated a lifetime National Associate of the National Research Council in 2008. Following this, Dr. Kulicki was awarded the John A. Roebling Award in 2010 for lifetime achievement in bridge engineering and the Walter P. Moore Award. In 2012 he became the 11th engineer in 70 years to receive the prestigious J. Lloyd Kimbrough award from the American Institute of Steel Construction (AISC) for his achievements in bridge analysis and design and was elected as an inaugural Fellow by the Structural Engineering Institute of the American Society of Civil Engineers.
About Modjeski and Masters
Modjeski and Masters is one of the world's leading bridge engineering firms, with a reputation for technical excellence and innovation that goes beyond current standards. Established more than 120 years ago, the firm has been responsible for the design and maintenance of some of our nation's most recognizable structures. Services include fixed and movable bridge design, inspection and rehabilitation, and all facets of lifecycle maintenance, research and code development. For more information, including in-depth videos of Modjeski and Masters at work, please visit http://www.modjeski.com.