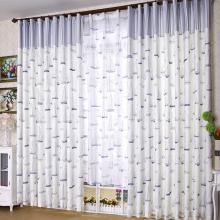 (PRWEB) May 07, 2014
Ogotobuy.com, a popular curtain company in the global market, has just released its new collection of blackout curtains for kids. In addition to that, the company is now offering huge price cuts (up to 35 percent off) for these high quality items. According to the company's marketing specialist, the special offer will last until May 26, 2014.
These great blackout curtains are made from selected materials; they are especially made for those who never compromise on style and quality. All of them are featured with graceful colours and luxurious styles. All the company's new products are made according to its in-depth market analysis.
"We are pleased to announce our new range of blackout curtains. All items in the fresh collection are extremely beautiful, so I think worldwide clients will like them. Moreover, the new items are available in several different colours and styles. Besides the low prices, all clients can get a low shipping fee during the promotional period. We have been specializing in the curtain industry for several years; customers can certainly trust us," the marketing specialist says.
Ogotobuy.com wants to help all clients get high-quality curtains without spending exorbitant amounts of money. Thus, it launches special offers at times. More importantly, the company considers customer need as the top priority.
About Ogotobuy.com
Ogotobuy.com is a professional manufacturer and retailer of household products. People can find various cheap curtains, comforters, pillows, sheets, and bath towels at its online store. The company assures that all its goods are designed, tailored, and made by its experienced team. The company aims to supply high-quality products at affordable prices to its customers worldwide.
More details about its products can be found at: http://www.ogotobuy.com/.