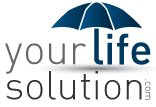 Chicago, IL (PRWEB) May 07, 2014
YourLifeSolution.com, a service which provides consumers with instant competing quotes on life insurance, is announcing a plan to start providing funding to numerous independent YouTube users. The intent behind this plan is to form mutually beneficial arrangements where YouTube video producers can get consistent monthly funding in exchange for advertising YourLifeSolution.com in the about section of their videos and in certain circumstances interact with Eric Smith, the founder of YourLifeSolution.com, via remote link for promotional purposes of both parties. "There are a lot of excellent independent content creators on YouTube who aren't even making one cent per view of their videos and have little funding to make their venture comfortably profitable. Some users are now soliciting viewers for monthly contributions in exchange for swag or minimal advertising. I'd like to take this concept further by providing significant funding in exchange for overt advertising, and with some of my favorite YouTube users", said Eric Smith.
Users interested in receiving instant life insurance quotes online are urged to visit YourLifeSolution.com. Information can also be obtained by phone directly from Eric Smith at 888.374.2764.