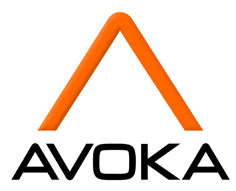 We help organizations modernize their business and transform paper-based and PDF forms into digital business transactions available anywhere, anytime, on any device.
Denver, CO (PRWEB) May 07, 2014
Avoka, a leading customer experience management company specializing in SmartForm & Transaction Management (SFTM), has unveiled Avoka Transact 4.0 to help organizations modernize their business and transform paper-based and PDF forms into digital business transactions available anywhere, anytime, on any device.
"Avoka Transact 4.0, our most comprehensive product update yet, lets businesses leverage the growing demand from consumers for digital solutions and capitalize on the efficiency delivered by transacting online," said Philip Copeland, CEO for Avoka. "Within days and without programming, organizations can transform reams of cumbersome paper forms into online processes—realizing quick results, reaching more customers, and improving their bottom line — all with robust metric reporting."
Avoka Transact is used by the world's largest organizations to transform their business-critical data collection applications and forms into easier-to-use, mobile-optimized and multi-channel Digital SmartForms, without having to spend time and money on custom coding.
Avoka Transact is the first SFTM platform for enterprise that connects and integrates the needs and goals on both sides of a transaction — an order, an application, a claim — for a business and its customers, as well as mobile workers, line-of-business employees, and IT.
Avoka Transact 4.0 Features:

Instant SmartForm Delivery on Any Device: Easy to design and publish Digital SmartForms let organizations offer a solution to their customers no matter the technology they use. Simply design a form once and it renders beautifully on every device — smartphone, tablet or computer.
Manage Abandonment and Improve Close Rates – Spend less time, money and effort on getting your prospects to transact. Reduce abandonment by detecting when a prospect has abandoned a transaction and score their partially completed form to determine whether they are a good prospect, then pro-actively contact them to help complete the transaction.
Single Sign-on Easy and Quick: Connect Avoka Transact's identity management with existing corporate identity management systems such as LDAP, Active Directory, and others. Avoka Transact 4.0 features simple configuration-based industry-standard SAML integration to make single sign-on easy and quick. Avoka Transact 4.0 also supports ADFS (Active Directory Federation Services) making single sign-on easy between users who log into their Windows domain, and cloud-based services such as Avoka Transact.
A Seamless Multi-Channel Tracking Customer Transaction Experience: Provide end-to-end service to your customers. Avoka Transact 4.0 lets end-users start, pause, continue and complete transactions, such as a loan application, across channels – from their mobile device to their desktop, the call center and branches, seamlessly.
Innovative Mobile App: The Avoka Transact 4.0 mobile app (called Avoka TransactField™ Mobile App) supports multiple languages and has updated platform support for newer devices, including Windows 8.1 and Box integration.
Easy to Use – Intuitive templates, widget updates, responsive menus and design, and enhanced form design.
Powerful Integration for a Robust Solution – Avoka Transact 4.0 includes a number of new out-of-the box integrations including online address verifications (country-dependent), identity verification (country-dependent), Salesforce for easy pre-population and delivery to/from Salesforce, DocuSign for extended electronic signature services, and miiCard to provide identity verification services that replace physical photo ID checks for Avoka TransactWeb™ financial services customers.
Review-And-Approval: Many organizations have traditionally used other systems, such as BPM systems, email, or document management systems, in order to manage review-and-approval processes, or other simple workflows. Avoka Transact 4.0 now has a built-in review-and-approval system that is tightly integrated to Avoka SmartForms, portals and identity management systems. It is incredibly fast and easy to set up with tremendous scalability, flexibility and simplicity.
Leading Avoka customers including Westpac Banking Corporation and Jaguar Land Rover can immediately take advantage of the innovative multi-channel SmartForm capability of Avoka Transact 4.0.
About Avoka Transact 4.0
To learn more about how Avoka Transact 4.0 can make your business digital and to request a demo, visit http://www.avoka.com.
About Avoka Transact 4.0
Avoka is one of the world's leading customer experience management companies specializing in SmartForm & Transaction Management (SFTM). Avoka powers more than 16,000 Digital SmartForms for banking, insurance, healthcare, construction, energy, mining and education companies, and government organizations worldwide, capturing and delivering over 100 million business-critical customer transactions each year into back-office ERP, BPM, ECM and CRM systems. Avoka has operations in the US, Europe and Asia-Pacific. Visit http://www.avoka.com.