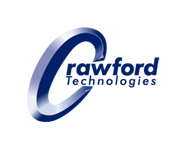 We are showcasing 'PRO Archiver for InfoArchive' at EMC World to help attendees understand where and how high-volume print-stream archiving fits with InfoArchive.
Toronto, ON (PRWEB) May 07, 2014
Crawford Technologies today announced it is showcasing its EMC® Certified Solution, 'PRO Archiver for InfoArchive' this week at EMC World in Las Vegas, May 5-8, 2014. Crawford also announced today its participation in The InfoArchive Consortium, an alliance committed to scaling and fostering the adoption of next generation unified archiving based on the EMC InfoArchive platform.
CrawfordTech's 'PRO Archiver for InfoArchive' is a high-volume, print-stream archiving solution specifically designed to extend the EMC InfoArchive platform to include support for high-volume transactional output documents for industries such as insurance, banking, healthcare, telecommunications, media and utilities. EMC InfoArchive is a next-generation unified enterprise-wide archive that supports the archiving of data in any format from any system including structured data, unstructured content print streams and XML.
"We are showcasing 'PRO Archiver for InfoArchive' at EMC World to help attendees understand where and how high-volume print-stream archiving fits with InfoArchive," said Ernie Crawford, President of Crawford Technologies. "Our solution simplifies archive system support for organizations by allowing them to use InfoArchive to store high volume documents, as well as structured data. Since it is an EMC Certified Solution, it has been integrated to the highest standards with EMC products and complies with EMC architectural guidelines and recommendations."
"With 'PRO Archiver for InfoArchive', we offer comprehensive support for print-stream archiving using EMC's content management and archiving platforms," said Tim Nelms, Business Development Manager for Crawford Technologies. "No other company offers comparable solutions or the depth of integration we have with both Documentum® solutions and InfoArchive."
Attendees should stop by Crawford Technologies booth #1003 in the Momentum Zone. EMC World is located at The Venetian in Las Vegas from May 5-8, 2014. More information can be found on the EMC World website at http://www.emcworld.com.
For more information about Crawford Tech's many award-winning solutions, go to http://www.crawfordtech.com.
About PRO Archiver
PRO Archiver helps users:

Archive millions of customer communications in a single, unified archive within EMC content management and archiving products
Reduce the costs of printing and posting while improving customer service with digital delivery
Eliminate costly mainframe or custom archives and move to a packaged EMC solution content management and archiving solution
Manage all document types and print formats using EMC products
Leverage world-class records management to comply with industry regulations
Easily upgrade from Documentum Archive Services for Reports
About Crawford Technologies
Crawford Technologies is an award-winning, worldwide leader in print-stream transformation, document re-engineering, workflow, document accessibility and archiving software solutions. For nearly 20 years, Crawford Technologies has continuing to grow and expand their solution offerings in the Enterprise Output Management (EOM), Enterprise Content Management (ECM) and Document Accessibility markets.
Since 1995, Crawford Technologies' award-winning solutions have helped over 1,800 companies around the world reduce costs associated with multi-channel customer communications' by delivering bills, statements and other mission-critical transactional communications to their customers in the format preferred by each customer. This includes print formats for laser and inkjet printers, online formats like PDF, HTML and XML and alternate format documents in Braille, Large Print, PDF/UA, Audio and E-text for visually impaired and print-disabled customers.
With CrawfordTech's range of unique software products and services, our clients simplify, automate and extend document delivery cost effectively - irrespective of current, legacy or future standards in infrastructure or document output. These clients, including four of the top five US banks, four of the top five US insurance companies and four of the world's top five car manufacturers, are realizing high-value results as costs associated with document processes are minimized through automation, new opportunities for savings across critical communications are realized and they react quickly to changes in regulations, policies, business requirements and technical infrastructure.
CrawfordTech's quality software, expert support and transactional document business knowledge help clients to meet operational, service, marketing, legal and compliance requirements and automate the delivery of billions of communications to their customers annually. Simply put, companies look to Crawford Technologies for a platform-independent approach, leading system performance and superior output fidelity. Please visit http://www.crawfordtech.com to find out more about CrawfordTech's clients, people, partners and solutions.
For media and other enquiries please contact the CrawfordTech Press Office:
North America Tel: +1-416-923-0080
UK Tel: +44 (0)20 3239 4724
media(at)crawfordtech(dot)com
http://www.crawfordtech.com
EMC and Documentum are registered trademarks of EMC Corporation in the United States and other countries. All other trademarks are the property of their respective owners.