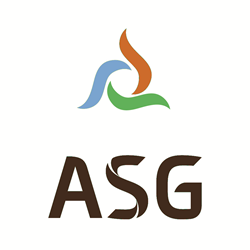 50% of organisations still use paper-based payment processes, and one third of those are processing more than 25,000 invoices each month
Staines, UK (PRWEB UK) 7 May 2014
ASG Software Solutions will be showcasing its latest SAP solutions aimed at enterprises still using outdated paper-based payment processes, at SAP Financials 2014.
A recent ASG-sponsored survey, conducted by AIIM, found that 50% of organisations still use paper-based payment processes, and one third of those are processing more than 25,000 invoices each month. During the event, on May 21-23 in Nice, ASG will be reviewing the advantages of automating customer and supplier payment systems, illustrating how businesses can meet the demands of today's changing business environment and achieve great efficiency, transparency and cost savings.
This topic will be reviewed in detail during the presentation on "automating accounts payable (AP) and accounts receivable (AR) financial processes - user feedback on the real ROI" given by Jim Maguire, ASG-ViewDirect Product Management, on Wednesday May 21, from 12:15pm to 1:00pm.
During the event, ASG will be illustrating this analysis by demonstrating three of its solutions and focusing on integration with SAP solutions and benefits for enterprises:

ASG-ViewDirect Suite for automating accounts receivable practices
ASG-Cypress Suite for automating accounts payable practices
ASG-MobiusLuminist for iPad, providing tablet access to documents already archived in the ASG-View Direct solution
ASG Software Solutions representatives will be available at booth #435 to answer questions and address broader issues such as cash flow management and Enterprise Content Management.
Jim Maguire – ASG-ViewDirect Product Management
Jan Falkenstein - ASG-ViewDirect ESE EMEA
Erin McCart – ASG-ViewDirect Product Marketing
You can visit ASG at SAP Financials 2014 on May 21-23 at Booth #435.
For more information, or to schedule a meeting, please contact asg(at)championcomms(dot)com