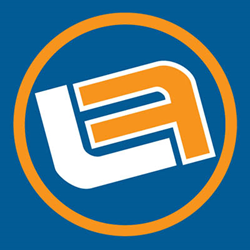 We've had great success with gamified promotions before and are excited to work with this leading Canadian national retailer
Ottawa, ON (PRWEB) May 08, 2014
Giant Tiger Stores Limited and Launchfire have partnered to create Giant Tiger's first gamified promotion, GT Bingo Boutique. The promotion will incorporate game tactics to ensure it is fun and engaging for users. In addition to providing a fun experience for consumers, GT Bingo Boutique will give away thousands of dollars in prizing to players.
The promotion will reward users for completing actions such as opting in to their email list, liking Giant Tiger on Facebook and purchasing select products in store. Consumers will play exciting rounds of Bingo in hopes of winning 1 of 4 grand prizes or a series of secondary prizes. Total prize value is $15,000. GT Bingo Boutique will be fully mobile compatible so participants can interact with the game and Giant Tiger at their own convenience and on the device of their choosing.
With this promotion Launchfire will be increasing Giant Tiger's user engagement and increasing overall brand awareness. Launchfire founder AJ Pratt noted "We're really excited about this opportunity to contribute to Giant Tiger's business goals. We built this program especially for them and look forward to seeing the results of everyone's hard work in action. We've had great success with gamified promotions before and are excited to work with this leading Canadian national retailer."
About Launchfire:
Launchfire builds award-winning gamified digital promotions, loyalty programs and employee training solutions. Founded in 1999, the company helped many of North America's leading brands drive awareness, sales, and loyalty.
About Giant Tiger:
In 1961, Giant Tiger Stores Limited opened its first store in Ottawa. The business was started with a very simple idea – keep the cost of operation low and sell a large volume of merchandise at everyday low prices. It is the adherence to this idea that has allowed Giant Tiger to grow to over 200 stores.
In 1968, another simple idea was incorporated into the Giant Tiger formula - franchising! Today most of our stores are franchised so our valued customers will be better served by having the owner in the store. Giant Tiger franchise owners become members of the community, sharing community concerns and serving community needs. Giant Tiger also helps to bring communities together. In 2013, Giant Tiger donated more than $2 million to more than 700 local associations and charities across Canada.
Giant Tiger offers a large assortment of casual clothing and footwear for the entire family including many of the latest fashion items at the lowest possible price. The identical quality and fashion items offered by major chain stores are sold at Giant Tiger often at remarkably lower prices. In addition, Giant Tiger provides everyday needs for families in groceries, confectionery, pet food, cleaning supplies, housewares, stationery, toys and health and beauty products.
Giant Tiger checks out as Canada's low price Giant with our low prices every day, Ad Match Guarantee, Clawbacks throughout the store and our no time limit return policy. For more information about the company, please visit http://www.gianttiger.com , join us on Facebook at http://www.facebook.com/gianttiger or follow us on Twitter @GTboutique and on Four Square Giant Tiger Stores.