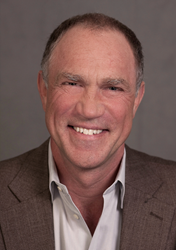 Anything you can conceive, you can achieve, especially in Oz.
Wayne, PA (PRWEB) May 08, 2014
BetterWorldians Radio today announced that Ryan Carroll, CEO of Summertime Entertainment and Producer of Legends of Oz: Dorothy's Return, was a guest on the weekly Internet radio show. BetterWorldians Radio inspires with the people and ideas that are making the world a better place. The show featuring Carroll aired on Thursday, May 1st and is now available via podcast on the VoiceAmerica Variety Channel (http://BetterWorldiansRadio.com).
Carroll discussed his childhood connection to Oz and why making the film was so special for him. He said he hopes audiences will connect with the positive message of community, teamwork, and kindness in Legends of Oz: Dorothy's Return. Further, he explained he wants children to come away from the film with the feeling that they have it in their power to make it a better world. "Anything you can conceive, you can achieve, especially in Oz," said Carroll.
BetterWorlidans Radio co-host Gregory Hansell said, "Ryan really cares about spreading the message of giving back and doing good, and that really shines through in Legends of Oz: Dorothy's Return. We're delighted to be partnering with the Legends of Oz franchise to offer fans of the film a way to express those values in our game on Facebook, A Better World, with our Legends of Oz collection."
About BetterWorldians Radio
BetterWorldians Radio is a weekly Internet radio broadcast on the VoiceAmerica Talk Radio network that has provided a platform for some of the most inspiring people and organizations in our world today. BetterWorldians Radio is hosted by Ray, MarySue and Gregory Hansell, the family team that created the popular game on Facebook, A Better World. BetterWorldians Radio airs live on Thursdays at 11 a.m. ET on the VoiceAmerica Variety Channel and has featured guests such as best-selling authors Dr. Stephen Post (Why Good Things Happen to Good People and The Hidden Gifts of Helping), Tom Ziglar (CEO, Ziglar, Inc.), and Tiny Buddha founder Lori Deschene. To listen to the show, log on to BetterWorldiansRadio.com. All shows will be available in the BetterWorldians content library on the VoiceAmerica Variety Channel for on-demand and podcast download.
About A Better World
A Better World is a game on Facebook that rewards players for doing good deeds while helping to raise money and awareness for charities. Over 2.5 million people have performed over 14 million good deeds in A Better World to date. A Better World recently launched a worldwide Campaign for Kindness with the release of an animated video, http://ColorWithKindness.com.
About Ryan Carroll
Ryan Carroll brings more than 30 years of production, finance, and marketing experience to his role of CEO of Summertime Entertainment. Carroll is a producer of the Legends of Oz: Dorothy's Return starring Lea Michele, Jim Belushi, Dan Aykroyd, Kelsey Grammer, Patrick Stewart, and Martin Short scheduled for release in May 2014. For this animated feature, Carroll has managed the more than $100 million franchise. He applied his vision to launch the company into the new digital realm, including social media, mobile apps, and virtual worlds. Based on his passion for the series, he acquired rights to the Oz-themed books from Rodger S. Baum (great-grandson of original Oz author L. Frank Baum). And he has overseen the multi-million-dollar licensing and merchandising of the campaign for the Legends of Oz franchise. A graduate of the renowned Goodman School of Drama/ DePaul University in Chicago, Carroll has applied his skills in executive production and funding to more than a dozen films.
About Legends of Oz: Dorothy's Return
Legends of Oz: Dorothy's Return is a 3D-animated musical based on the adventure books by Roger Stanton Baum, the great-grandson of L. Frank Baum. A continuation of one of the world's most popular and beloved fairy tales, Legends of Oz finds Dorothy (Lea Michele) waking to post-tornado Kansas, only to be whisked back to Oz to try to save her old friends the Scarecrow (Dan Aykroyd), the Lion (Jim Belushi), the Tin Man (Kelsey Grammer) and Glinda (Bernadette Peters) from a devious new villain, the Jester (Martin Short). Wiser the owl (Oliver Platt), Marshal Mallow (Hugh Dancy), China Princess (Megan Hilty) and Tugg the tugboat (Patrick Stewart) join Dorothy on her latest magical journey through the colorful landscape of Oz to restore order and happiness to Emerald City. Set to the tunes of Academy Award-nominated singer/songwriter Bryan Adams, Legends of Oz marks a charming, family-friendly return to the Oz franchise. More information about the film can be found at http://www.LegendsOfOzMovie.com.
About Summertime Entertainment
Founded by Ryan Carroll and Roland Carroll, Summertime Entertainment is a multi-media company specializing in family-friendly entertainment for film, television, digital, mobile and other trans-media platforms. Currently, Summertime Entertainment is developing family entertainment ventures from beloved iconic literature, including the adventure book series from Roger Stanton Baum, containing the timeless allure of the Oz created by his great-grandfather L. Frank Baum. More information about Summertime Entertainment can be found at http://www.summertimemedia.com.