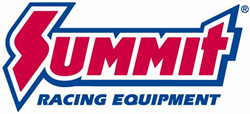 Tallmadge, OH (PRWEB) May 13, 2014
Boost the horsepower, torque, and economy of a late model Mopar musclecar, truck, or Jeep without turning a wrench or staining a T-shirt. Hypertech's Interceptor Power Tuning Module plugs into the vehicle's underhood harness and automatically recalibrates the factory ECU settings to extract more power.
Here are examples of the power increases the Interceptor can provide:

Up to 40 horsepower on a Dodge Ram with a 5.7 liter Hemi
Up to 22 horsepower on a Challenger, Charger, or 300C with a 5.7 liter Hemi
Up to 18 horsepower on a Challenger/Charger/Cherokee SRT8 with a 6.4 liter Hemi
Up to eight horsepower on a Jeep Wrangler JK with a 3.6L V6
The Interceptor also improves acceleration,throttle response, fuel economy without sacrificing drivability. The Interceptor Power Tuning Module for 2011-13 Jeep JK features a recalibration device that allows Wrangler owners to run oversized tires while maintaining an accurate speedometer.
Summit Racing also carries an Interceptor Power Tuning Module for 2007-13 Toyota Tundra, Sequoia, and Land Cruiser with a 4.6L or 5.7L V8. Up-to-date tuning software is available at Hypertech's website.
See the Hypertech Interceptor Power Tuning Modules at Summit Racing.
Summit Racing Equipment
http://www.SummitRacing.com
1-800-230-3030