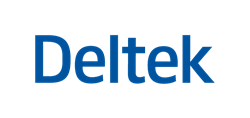 Herndon, VA (PRWEB) May 09, 2014
Deltek, the leading global provider of enterprise software for professional services firms, and Smartsoftware, a Deltek Premier partner, are pleased to announce that KTP Consultants Pte Ltd, has selected Deltek First Vision Essentials. KTP will gain further efficiency and maximize business performance, while incurring fewer risks and lower costs by using Deltek's cloud ERP solution.
As part of KTP's global expansion plans, the company was searching for a project-based ERP solution. Employing more than 200 professionals, KTP chose Deltek First because of Deltek's deep industry experience and because Deltek First will provide them with greater visibility across their practice areas and overall business. Delivered through the cloud, Deltek First is a solution that requires minimal IT resources, helping businesses save costs by avoiding costly re-installments and hardware.
"Our holistic approach to a client's build project is centered on the principles of service and efficiency and by enabling us to connect our 200 person strong organization with visibility and control throughout. Deltek First will improve our project workflow, streamline our financial management, help us service our clients better and grow as a professional services firm," said Yeo Choon Chong, Managing Director, KTP Consultants Pte Ltd. "Additionally, we see the value of accessibility with Deltek First – anytime, anywhere – and appreciate that even in the cloud, our data is safe, secure, and most importantly, remains ours."
"KTP is a brand that is synonymous with innovation and creative solutions for built environments all over the world, so we were thrilled when the company chose to leverage the advantages of Deltek First to power and grow their firm," said Claus Thorsgaard, EVP & General Manager of Professional Services, Deltek. "Deltek offers KTP automatic product updates through the cloud and world-class support options in addition to unmatched resource management, customer relationship management and project and team collaboration capabilities through our Kona Business solution."
"Deltek First will provide KTP an affordable and scalable cloud solution which is tailor-made for their fast growing professional services firm," said Andrew Jones, Director Business Development, Smartsoftware. "We look forward to supporting KTP's growth as they utilize Deltek to focus on their core business, namely servicing their clients in Singapore and across their emerging markets in China and the Middle East."
About KTP Consultant Pte Ltd
KTP Consultants Pte Ltd offers multi-disciplinary engineering services and has more than 40 years of unsurpassed innovative track records in Engineering and Project Management. Its reputation for tailored solutions that are innovative and cost effective has garnered a strong following in Singapore and the Asia Pacific. In addition to the office in Singapore, KTP has expanded to emerging cities around the world with offices in Kuala Lumpur, Beijing, Tianjin, Dubai and Abu Dhabi. With a strong portfolio of projects in both private and public sectors, the company has evolved steadily as new commissions and challenges call for even deeper understanding and expertise in managerial, professional, design and technical requirements.
About Smartsoftware
Smartsoftware is an international provider of software solutions for the architectural, engineering, construction and professional services industries. Providing everything from project management, financial management, document control and resource planning to time collection and business development, our integrative products offer a total business solution – designed to streamline workforce processes, improve business performance, and maximise resource potential and increase productivity. Through our relationship as a Deltek Premier Partner, we have successfully serviced customers across more than 20 countries since 1995.
Follow us on Twitter @smartsoftware_1.
About Deltek
Deltek is the leading global provider of enterprise software and information solutions for professional services firms and government contractors. For decades, we have delivered actionable insight that empowers our customers to unlock their business potential. 16,000 organizations and 2 million users in over 80 countries around the world rely on Deltek to research and identify opportunities, win new business, optimize resources, streamline operations, and deliver more profitable projects. Deltek – Know more. Do more.® http://www.deltek.com
Follow us on Twitter @Deltek or fan us on Facebook at http://www.facebook.com/deltekinc.