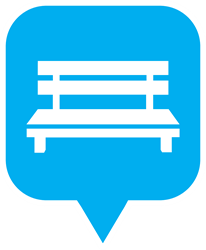 Everyone deserves to be in the "know" so they don't miss out on anything that peaks their interest, or makes life in their neighborhood better. - Grant Findlay-Shirras, CEO Parkbench
Toronto (PRWEB) May 21, 2014
Each and every neighborhood profile on Parkbench.com is constructed of independently curated information and media that is integrated into one easy to use platform. Using proprietary technology, Parkbench is able to list all the local events, deals, real estate listings, schools, parks, and local news.
"Everyone deserves to be in the "know" so they don't miss out on anything that peaks their interest, or makes life in their neighborhood better." - Grant Findlay-Shirras, CEO Parkbench
As people begin to realize the benefits of living, working, and shopping local, the demand for neighborhood-focused connections and opportunities is gathering momentum.
"By going local, people can actively participate in what is happening around them and get a feeling of belonging in their neighborhood." - Amanda Newman, Chief Product Officer at Parkbench
Small business has and always will drive the economy. People must shop locally in order for money to return to their community and this improves the quality of life for everyone. Parkbench empowers individuals to contribute and improve the neighborhoods they inhabit.
The leading search engines are big beyond belief and great for informational searches, but are they hyperlocal enough to know what the best little bistro in your neighborhood is? Can they accurately identify the leading expert real estate agent in your desired neighborhood? Parkbench.com is tackling these issues and providing the local answers.
Every Parkbench neighborhood is sponsored by one real estate expert who has the knowledge and experience to best help users buy or sell in the neighborhood of their choice -- mortgage brokers, lawyers and any other local professionals are also welcome to sponsor the neighborhood where they are focused.
Because of these sponsorships, Parkbench can offer local businesses powerful marketing tools without ever charging them a penny. "I was a small business owner, and I love helping the small guys compete against big brands with big budgets. I'm excited about Parkbench disrupting the directory, deals, and reviews space," says Findlay-Shirras.
Parkbench offers free neighborhood outreach tools and services to local businesses and this has resulted in over $5,000,000 in savings to local consumers from over 700 businesses. There are now over 1500 local deals and coupons on the site and over 3000 local events listed. This makes Parkbench the #1 source for local deals and events for the communities they serve.
Amanda, Grant, and their talented team of enthusiastic young professionals are ecstatic about the successes of Parkbench so far. Just on the horizon- within 2014- lies expansion to Vancouver, as well as into other Canadian and US cities, as Parkbench looks to use their model to bring the world's locals closer together.
If you want to sponsor your neighborhood and setup a Parkbench website, contact info(at)parkbench(dot)com.