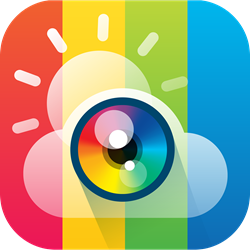 San Jose, CA (PRWEB) May 09, 2014
Intel AtomTM tablets for Android* tablet users can now download the InstaWeather app from Byss Mobile. This clever format combines highly personalized photo sharing with detailed information about the weather. InstaWeather allows users to describe their surroundings with customizable text and photos so they can send virtual postcards instantly to other users around the world.
With 70 different "skins" or unique looks to choose from, it's easy for Android* tablet users to add a visual element to the weather. They can fashion their own personal forecasts by including texts or comments, which really recreates their atmosphere. This is especially enticing for travelers who want to share their experiences with friends and family. InstaWeather allows users to access predictions and detailed information like air pressure, wind power and direction. They can also choose between Celsius and Fahrenheit as well as Metric and Standard measurement systems.
With the Android* tablet's crystal clear images and the InstaWeather app's simple features, tablet and small screen users can inspire and inform. It's easy and fun to swap current conditions on social media platforms or via email. During development, Intel Developer Zone helped to make InstaWeather compatible for Android* tablets, making functionality effortless.
"This recent optimization for the Android* tablet is really great because InstaWeather works so beautifully with the Android* tablet's touch capabilities," says Tomek Sarnowski Co-founder of Byss Mobile. "The portability of this tablet and the unique features of our app enable people to experience the weather in a whole new way. It really encourages personal expression of place and time."
InstaWeather is available for immediate download on Google Play.
About Byss Mobile
Byss Mobile is an app developer responsible for the top-rated apps used around the world. Founded in 2009 and based in Poland. Byss has released a variety of apps across a diverse range of segments, from entertainment to weather to personal expression with more than 42 million downloads to date. For more information and to download Byss Mobile's apps, visit: http://byssmobile.com/.
About the Intel Developer Zone:
The Intel Developer Zone supports developers and software companies of all sizes and skill levels with technical communities, go-to-market resources and business opportunities. For more information, visit: https://software.intel.com/
Intel, the Intel logo and Intel Inside are trademarks of Intel Corporation in the U.S. and/or other countries.
*Other names and brands may be claimed as the property of others.
Copyright © 2014 Intel Corporation. All rights reserved.