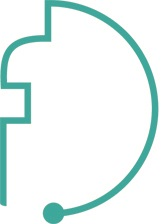 In addition to publishing the survey results on their website, Fellows and Associates have focused on a specific point in an article included in their 'News' section; 'Pay Disparity and the Enviable Bonus'
London, UK (PRWEB) May 08, 2014
Fellows and Associates have recently announced the results of their annual survey reviewing the salaries of professionals working in the Intellectual Property sector. The survey was made available through an on line portal and was promoted via the Fellows and Associates website and social networks, along with the support of their sponsor, the Patent Lawyer magazine, and the help of CIPA and the IPKat.
"The Salary Survey has been a labour of love for the past three years and is a project we hope will continue for the foreseeable future" says Michele Fellows, Director at Fellows and Associates and the key driving force behind the survey. "Salaries in the Intellectual Property sector can be notoriously vague and it can be difficult for professionals working in this industry to have a true idea of their market worth. We hope that the survey will help paint a clearer picture of what is (and what is not) achievable".
In addition to publishing the survey results on their website, Fellows and Associates have focused on a specific point in an article included in their 'News' section; 'Pay Disparity and the Enviable Bonus'. This particular point was raised by a patent attorney who, following the release of the results, queried that section 3.5 of the survey, "it is still more lucrative to work in industry once qualified for a few years than it is to work in private practice", did not in fact ring true with respect to his own current circumstances. "The reason this particular professional did not agree with our findings was down to the additional earning potential that can be made possible through bonus schemes which are offered in some private practice environments." Michele explains. The article discusses various issues surrounding bonuses in the Intellectual Property sector; for example the reasons why bonus schemes are implemented, if they play a part in the differing earning potential in industry roles compared to private practice and whether they are becoming increasingly more common.
Michele offers one explanation in the article as to why bonuses could become more popular. "Recent economic conditions have forced companies to review their pay structures and allow for more flexibility in financial commitments. When tougher fiscal conditions prevail, it behoves firms to consider their overheads and make themselves more cost effective and efficient. No one begrudges paying someone considerable sums if the person in question is delivering exceptional performance, however, having to pay an underperforming employee similar amounts does smart. Designing a salary framework that allows for differing levels of performance is one way to ensure a company does not overextend itself when times are tougher but also allows it to reward those high performers well."
The survey covered the salaries of patent and trade mark attorneys, arguably the largest focus of Fellows and Associates' recruitment remit, but did not include those working in the wider IP field, such as IP service provider roles and IP lawyers. "These are areas we are currently looking to expand upon so that we will be in a position to offer the same level of knowledge and resources to clients and candidates as we can with patent and trade mark roles." Pete Fellows, Managing Director explains. "We have had sporadic dealings in these fields in the past but the more consolidated approach we have taken recently has already started to bear fruit, in the form of our successful partnership with Valipat and an IP Laywer role with a top 100 law firm in London."
It has already been a busy year for Fellows and Associates, celebrating an extremely receptive audience for their Salary Survey for the third year running, implementing the already successful stages of expansion into the wider IP field and preparations to attend the INTA Annual Meeting and AIPPI World Intellectual Property Congress.
About Fellows and Associates
Fellows and Associates recruit Patent Attorneys, Trade Mark Attorneys, IP Lawyers and other Intellectual Property professionals worldwide. The firm offers a diverse range of recruitment services including search, advertised selection and managed campaigns. Fellows and Associates' management consultancy division offers targeted strategic advice to firms within the Intellectual Property sector worldwide. See http://www.fellowsandassociates.com for more, phone +44 207 903 5019 or email contact(at)fellowsandassociates(dot)com.