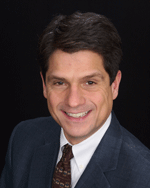 Oakton-Vienna Family Dentistry, serving the dental and oral healthcare needs of the Northern Virginia and Fairfax County area by providing healthy and beautiful smiles!
Washington, DC (PRWEB) May 08, 2014
Oakton Family Dentistry announces their new website to better connect with their patients and show the public more about their services in Northern Virginia. Customers can now visit their website at http://www.oaktonfamilydentistry.com/ and view their covered dental services online, the areas that they cover, and testimonials from long time patients as proof of their excellent service.
Oakton Family Dentistry is one of the best and are the first choice of patients in Northern Virginia when it comes to dental services. Their dental coverage includes dental implants, cosmetic dentistry, family dentistry, and more. Their dental clinic is managed by two of the best dentists in Northern Virginia, Dr. Craig Scimeca and Dr. Tamer Elhady.
Dr. Scimeca was born and raised in Vienna, Virginia, just a few miles from his practice. He graduated Summa Cum Laude from Virginia Tech University and obtained his Dental Doctrine (Doctorial) from the Medical College of Virginia as valedictorian. Dr. Scimeca is a member of numerous organizations and associations:
American Dental Association
Virginia Dental Association
Academy of General Dentistry
Northern Virginia Dental Society
International Congress of Oral Implantologists
Dr. Elhady earned a Bachelor of Science Degree in Biology and Chemistry from Virginia Tech. He then received his Doctorate degree from Tufts University School of Dental Medicine in 2000. He continues to expand his skills and expertise by completing hundreds of hours of continuing education each year with specific emphasis on implants, cosmetic dentistry, and CAD/CAM technology.
In order to always provide his patients with the most advanced technology and techniques available, Dr. Elhady attends the world's most prestigious institutes and lecture seminars. Some of these institutes include the Dawson Center for Advancement in Dentistry, the Piper Institute for TMJ treatment, the Misch Institute of Advanced Implantology, Scottsdale Center for Dentistry, and the Georgia Health Science Center Maxi Implant Residency.
Dr. Craig Scimeca, Dr. Tamer Elhady, and their entire team are dedicated to providing personalized, gentle care, using state-of-the-art dental technology in a friendly, caring environment.
Contact the Oakton Family Dentistry at 703-281-6201 or http://www.oaktonfamilydentistry.com/contact/.