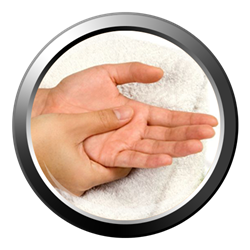 (PRWEB) May 08, 2014
Acupressure: Heal Yourself app is now available on Intel® Atom™ tablets for Android*, providing a wealth of acupressure healing information.
Acupressure: Heal Yourself by AM Mobile provides illustrated instructions on how to perform acupressure point massages that can help stimulate energy flow throughout the body. Acupressure is an ancient healing art where fingers are used to press key points on the surface of the skin that can help stimulate the body's natural self-curative abilities. These acupressure points can release muscular tension and promote the circulation of blood to aid healing.
Acupressure: Heal Yourself contains over 90 pressure point combinations categorized to address numerous issues including maintaining health, stopping addictions, pain relief, circulatory disorders, respiratory disorders and more.
When creating this informative health app, the developers at AM Mobile accessed Intel tools, code, support and more from the Intel® Developer Zone. This helped AM Mobile to optimize Acupressure: Heal Yourself for the high resolution screen, touch interface and fast processing speeds of new Intel Atom tablets for Android*.
"Now anybody can access the health benefits of acupressure with the informative Acupressure: Heal Yourself app," said Alexander Mokrushin, CEO of AM Mobile. "New Android* tablets offer a powerful and convenient platform to access this healing information."
Acupressure: Heal Yourself is now available to download at Google Play: https://play.google.com/store/apps/details?id=com.ammobile.acupressure
About AM Mobile
AM Mobile is an application development company that creates mobile apps related to medicine, geography, education, nature, "magic eye", quizzes and more. For more information visit: http://www.am-mobile.com
About the Intel Developer Zone
The Intel Developer Zone supports independent developers and software companies of all sizes and skill levels with technical communities, go-to-market resources and business opportunities. To learn more about becoming an Intel® Software Partner, join the Intel Developer Zone.
Intel, the Intel logo and Intel Inside are trademarks of Intel Corporation in the U.S. and/or other countries.
*Other names and brands may be claimed as the property of others. Copyright © 2014 Intel Corporation. All rights reserved.