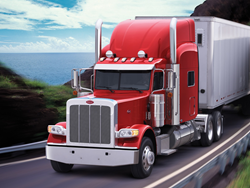 San Jose, CA (PRWEB) May 07, 2014
England Van Lines have often been rated highest out professional movers in long distance relocations throughout the region. This year, they are striving to increase their internet, website, and mobile availability by increasing the number of options that clients can use to communicate with staff, through email, in person, or by phone.
Mobile applications are a new realm for the company, but a spokesperson for England Van Lines has assured everyone that progress is going as expected. "We anticipate mobile features to be locked down within the next few months, and those mobile features will play a large part of our new mission statement. We want to make the company name synonymous with moving, and to do that we need to allow people the ability to communicate with us through as many mediums as possible. Currently, most initial communication is done through our website, second to both in person visits and phone calls. With the jump to mobile communication, we expect this dynamic to quickly shift in favor of our automated features."
Those automated features are being introduced through the new mobile application, and are expected to change the way the business functions at the most fundamental level. Instead of relying on person to person communication, much of the necessary information will be automatically sent to clients. For example, when moving trucks are crossing state lines, the client will be notified of current progress. They can also expect automatic hourly or daily updates in regard to the rig's position depending on their subscription settings. That way, when a delay or early arrival occurs, there is no miscommunication, as that information has already been automatically related to the client.
New servers are being constructed at locations across the country, and are expected to allow electronic information to pass from station to station much faster. In addition, online communication will be expedited and those frequenting the website of England Van Lines can expect rapid service.
Sometimes information on exact services required can be difficult to find among all professional movers in long distance relocations, but England Van Lines has assured customers that steps are being taken to organize data more efficiently on the website. Customers can also look forward to more regular blog updates that will help provide tips for preparation and moving procedures en route. These features should greatly reduce confusion.
Company details are available at http://englandvanlines.com/. More information on the staff can be found through the gallery, which provides details of what to expect during the relocation.