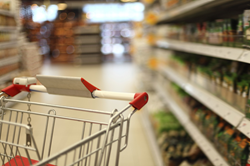 We are proud to be utilized by one of the largest CPG companies in the world.
Cincinnati, Ohio (PRWEB) May 08, 2014
Corbus, LLC, a global Sourcing and Procurement and Information Technology services provider, has been engaged by a Fortune 50 Consumer Packaged Goods Corporation to provide Strategic Sourcing Services across multiple spend categories, both direct and indirect. With Corbus' involvement as a managed services provider for packaging spends across Europe, the client will be able to consolidate the number of vendors it utilizes while ensuring the highest level of quality is delivered at the most efficient cost. Corbus will also be responsible for ensuring that all contracts and terms allow for added efficiency to the inventory managed by introducing Service Level Agreements (SLAs) to track on time delivery, ordering cycle time, blocked invoice resolution, and other components.
"Strategic Sourcing and Procurement play important roles in the overall cost structure and competitiveness of businesses, and we are proud to be utilized by one of the largest CPG companies in the world to support them in this area. We expect this new opportunity to produce a reduction in cost, increase in profitability, and optimize the supply chain for them."
-Joe Basalla, Chief Operations Officer, Corbus LLC
With this win, Corbus extends its capabilities, both upstream and downstream, across the end-to-end value chain. This comes on the heels of Corbus' recent collaboration with LexisNexis, a leading global provider of content and technology solutions, to offer two LexisNexis® products that help companies mitigate supply chain risks more effectively and efficiently, all of which increases Corbus' growing, global reputation in the Sourcing and Procurement space.
About Corbus, LLC
Corbus, LLC, a minority owned, global solutions provider since 1994, offers differentiating services while combining years of experience, solid partnerships and adaptability to client needs. Corbus' solution offerings include Sourcing and Procurement, Business Process Management (BPM) and Information Technology (IT) services. With headquarters in Dayton, Ohio, our operations span the globe with execution team presence in North America, Europe, India, and the Asia Pacific markets. These teams collaborate with our clients to create technology-enabled, revenue generating and cost effective solutions across diverse industries while leveraging our ability to work in true partnership with our clients to improve their business results. For more information, visit http://www.Corbus.com.
Corbus is part of Soin International LLC, a private multi-national holding company that provides strategic management, administrative systems, and financial support to a diverse array of worldwide subsidiaries and affiliates.