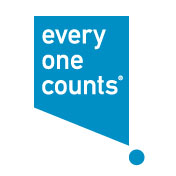 Lori and her team are addressing something that is fundamental to how our nation, and much of the world, operates
San Diego, CA (PRWEB) May 20, 2014
Everyone Counts has been selected as a FiReStarter company to be featured at the 12th annual SNS Future in Review (FiRe) Conference at the Montage Laguna Beach, May 20-23
Strategic News Service (SNS) annually selects no more than 12 companies, either top startups or companies with new startup technology, to be FiReStarters. These companies are identified based on nominations by trusted strategic investment SNS Members. According to SNS, the FiReStarter companies are on the cusp of making great strides in improving our world and are companies SNS believes people should know about.
"I nominated Everyone Counts because they are impacting democracy around the world," said David Titus, President of San Diego Venture Group. "In an environment of 'here today, gone tomorrow' games and apps and fads, Lori and her team are addressing something that is fundamental to how our nation, and much of the world, operates."
Hosted by the Strategic News Service (SNS), FiRe (http://www.futureinreview.com) is a forum
uniting some of the world's smartest and most powerful people to forge new ideas and join in conversation with other participants, producing an accurate portrait of the future with a focus on creating technology solutions for global issues. The Economist calls it "the best technology conference in the world."
SNS members are primarily C-level executives in technology, telecommunications, finance, and government, and the global press.
"We are delighted to have Everyone Counts as a FiReStarter company this year. Its success will mean empowerment for everyone who believes in real democracy. There could not be a more important political or economic 'win' than this," said Mark Anderson, FiRe Chair and CEO of the Strategic News Service.
CEO Lori Steele Contorer will be attending on behalf of Everyone Counts and speaking at a panel on Tuesday, May 21st.