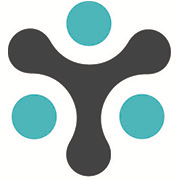 Since the InfoSnap-STI solution went live, it has been streamlined in such a way that has allowed us to communicate and be more responsive to our community.
Austin, TX (PRWEB) May 08, 2014
The breaking point came when Mountain Brook Schools in Birmingham, AL, needed changes implemented to its online registration solution. Although the privately developed software was useful, it lacked the infrastructure as well as the family and administrative support required to be an effective registration management system.
"The programmer couldn't make some of the changes we needed," says Donna Williamson, Director of Technology at Mountain Brook. "It was stressful, and we realized that as technology evolves, the systems we have in place need to be adaptable to change as well."
It was during the Consortium for School Networking conference where Donna discovered InfoSnap, the leader in online registration management for K-12 schools. InfoSnap formed a partnership with STI, developer of InformationNOW, the student information system (SIS) used by Mountain Brook, which now provides this district with a cohesive integration between the two systems for online student registration.
InfoSnap worked with STI to evolve a series of methods, to enable both systems to exchange registration, student, and family data efficiently and securely over the web. During the integration process, InfoSnap also developed proprietary and customizable tools and a user-friendly interface. These tools provide district staff with a simple, transparent, and tailored environment in which they can review and approve family-submitted data, and deliver it to InformationNOW without manually entering data.
The smooth integration between InfoSnap and STI gives administrative staff at Mountain Brook access to accurate data. Because of the up-to-date information available, administrative personnel at Mountain Brook are able to effectively reach out to families. "Since the InfoSnap-STI solution went live, it has been streamlined in such a way that has allowed us to communicate and be more responsive to our community," says Judy Vatella, Administrative Assistant to Director of Technology at Mountain Brook.
The solution also allows for a more consistent and user-friendly student registration process. "Previously, I couldn't turn the process over to our administrative staff because student registration in our SIS was so technical," says Williamson. "Since InfoSnap, I have had very little if any involvement, other than brainstorming ideas for ways to modify our solution. InfoSnap offers a very simple, intuitive, and solid product—which in turn has allowed me to completely turn over the student registration process to administrative personnel."
"Prior to InfoSnap, we had a technology issue. Today we have a productivity tool," Williamson adds. "It's an amazing product backed by experienced solution specialists and it allows us to be productive in all aspects of communication throughout our district."
About InfoSnap
InfoSnap®, Inc. is the leading provider of cloud-based registration management solutions, including online Application, Admissions, School Choice/Lottery, New Student Enrollment, Annual Student Registration, and Staff Registration, designed specifically for Pre K-12 independent, charter, and public schools. InfoSnap solutions provide: (i) secure, customized online forms based on your existing business processes and designed using SmartForm™ Technology; (ii) a powerful administrative portal for the review, editing and managing of data; (iii) and data integration to the student information system (SIS) utilizing an advanced Data Integration Framework. All solutions are backed by dedicated solution specialists, supporting both your infrastructure and families. InfoSnap was founded in 2000 and serves a growing client base of 650+ Pre K-12 clients around the world. For more information, visit http://www.infosnap.com.